Chris Archer's Pittsburgh Pirates Career Could Be Over, Pitcher Won't Play In 2020 MLB Season
If there's a 2020 MLB season, Chris Archer won't be part of it. The Pittsburgh Pirates announced Wednesday morning that the starting pitcher underwent surgery for symptoms of neurogenic thoracic outlet syndrome.
Archer, 31, is expected to be ready for the 2021 season, though his career with Pittsburgh could potentially be finished. He has a team option worth $11 million next year with a $250,000 buyout.
The Pirates rank 28th in MLB with a $58.279 million payroll.
The history of pitchers returning from thoracic outlet syndrome isn't exactly encouraging, especially in recent seasons.
Matt Harvey has been one of the worst pitchers in baseball since he had a rib removed in 2016 to correct his thoracic outlet syndrome. He's posted a 5.89 ERA in the last three years. Phil Hughes was forced to have surgery in both 2016 and 2017 because of TOS and was out of the league a year later.
In one and a half seasons with the Pirates, Archer has not been the pitcher Pittsburgh had hoped it traded for. After going 3-3 with a 4.30 ERA after the 2018 trade deadline, Archer went 3-9 with a 5.19 ERA in 23 starts last season.
Archer had a 3.86 ERA in six and a half years with the Tampa Bay Rays. He made the All-Star team in 2015 and finished fifth in the AL Cy Young voting. Archer was a 2017 All-Star with 249 strikeouts in 201 innings.
The Rays traded Archer in exchange for Tyler Glasnow, Austin Meadows and Shane Baz. Glasnow had a 1.78 ERA and a 0.89 WHIP in 12 starts last season. Meadows was a 2019 All-Star, hitting .291/.364/.558 with 33 home runs in 138 games.
Tampa Bay went 96-66 in 2019 and took the Houston Astros to Game 5 of the ALDS. Pittsburgh went 69-93 for a last-place finish in the NL Central.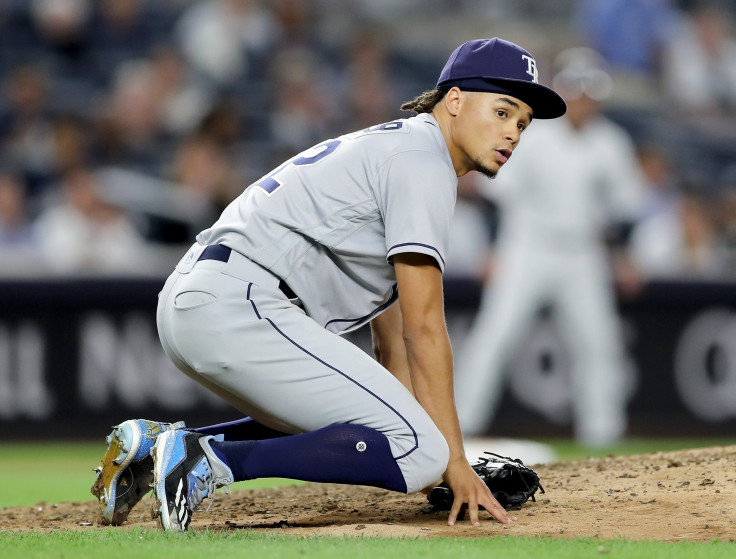 © Copyright IBTimes 2023. All rights reserved.