Chris Christie Defends Tom Brady, Calls Deflategate 'Overblown' [VIDEO]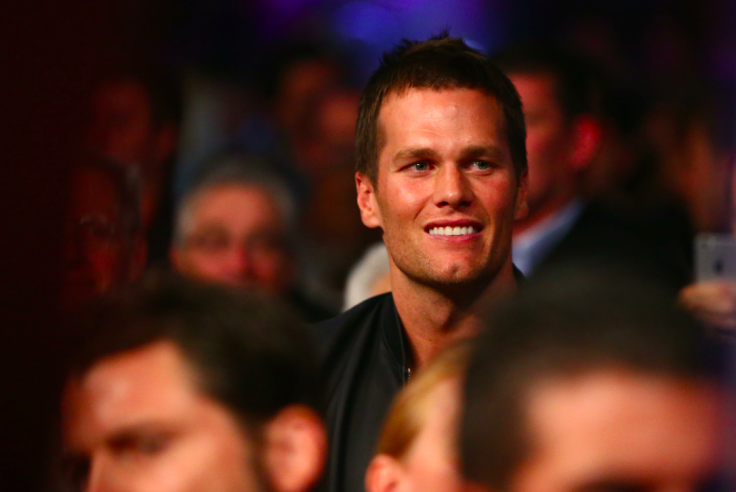 New Jersey Gov. Chris Christie called the Deflategate controversy surrounding Patriots quarterback Tom Brady "overblown" during an interview with IJ Review Thursday. The politician essentially said everyone should leave Gisele Bundchen's husband alone -- he's won a bunch of Super Bowls.
"I think there's a little bit too much attention on this," the governor, who is a die-hard Dallas Cowboys fan, said. "I mean, I don't think anybody's really trying to say that Tom Brady won four Super Bowls or became a future Hall of Famer because the balls were a little underinflated."
He also mentioned Brady's wife, a former Victoria's Secret Angel, saying that she was a reason for naysayers to take aim at Brady. "... I think that the media and others love for somebody who is married to a beautiful model, who is richer than you can imagine, and who is a future Hall of Famer, to take a couple of shots at him? People like that every once in a while. I think it's way, way overblown."
The Deflategate controversy came to a head once more after attorney Ted Wells' report emerged Tuesday. Text messages between two of the Patriots' equipment managers, Jim McNally and John Jastremski, showed they released air from footballs used in the AFC Championship Game in January after the referees tested them. The report also said Brady, who previously denied having any involvement, knew at least something about it.
The text messages included exchanges in which the two men made fun of the star quarterback. "Tom must be really working your balls hard this week," McNally said in one text.
McNally even threatened to tell ESPN about the deflated balls at one point. "Chill buddy im just [expletive] with you … im not going to espn …….. yet."
So what does Brady think about all of this? The athlete didn't respond directly, but his agent Don Yee "respectfully" slammed the Wells Report. He said it contained significant and tragic flaws, and "It's common knowledge in the legal industry that reports like this generally are written for the benefit of the purchaser."
Follow me on Twitter @mariamzzarella
© Copyright IBTimes 2023. All rights reserved.
FOLLOW MORE IBT NEWS ON THE BELOW CHANNELS