Chris Paul Status: Suns' Guard Could Return Against Clippers In Game 3, Won't Play For Team USA
Chris Paul might not miss any more of the 2021 Western Conference Finals. The Phoenix Suns are optimistic that the point guard will return for Game 3 of their playoff series with the Los Angeles Clippers, ESPN reported.
Paul was unable to play Game 1 and Game 2 while in the league's health and safety protocols. The 36-year-old reportedly tested positive for COVID-19 early last week, despite being fully vaccinated. Paul has been isolated from the team for seven days.
Because Paul has been vaccinated and isn't showing any symptoms, he could return earlier than players who previously tested positive for COVID-19 and were forced to quarantine for at least 10 days.
Paul is being listed as day-to-day. He has yet to be cleared to play, according to the report. Game 3 is scheduled for Thursday night in Los Angeles.
Phoenix has kept winning in Paul's absence. The Suns have taken a 2-0 series lead over the Clippers, extending their playoff winning streak to nine games.
An alley-oop to Deandre Ayton with 0.7 seconds remaining in regulation was the difference in Phoenix's 104-103 Game 2 victory. Cameron Payne had 29 points and nine assists as Paul's replacement in the starting lineup.
Devin Booker had a 40-point triple-double in the Suns' 120-114 victory in Game 1.
Booker has emerged as a superstar this postseason and will be one of the top playmakers on Team USA at the 2021 Summer Olympics. Paul has declined an invitation to play for Team USA in Tokyo, according to ESPN.
The Suns are heavy favorites to win the West and reach the NBA Finals. If the Finals goes seven games, Phoenix could be playing until July 22.
The Olympic Opening Ceremony is set for July 23. The first Olympic basketball game is scheduled for July 25.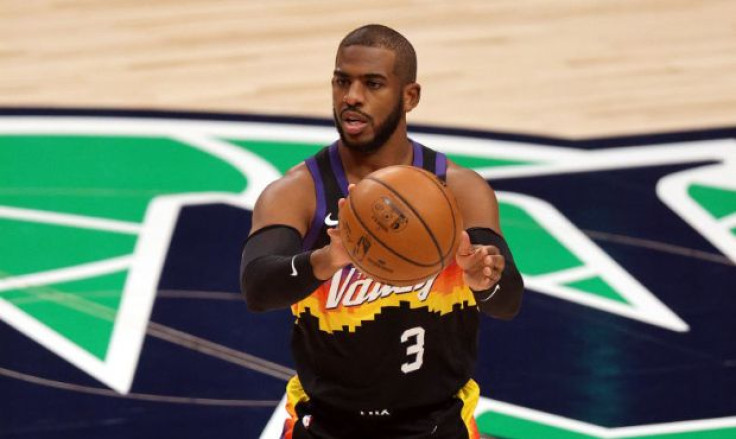 © Copyright IBTimes 2023. All rights reserved.