Is Christmas cheer making consumers optimistic?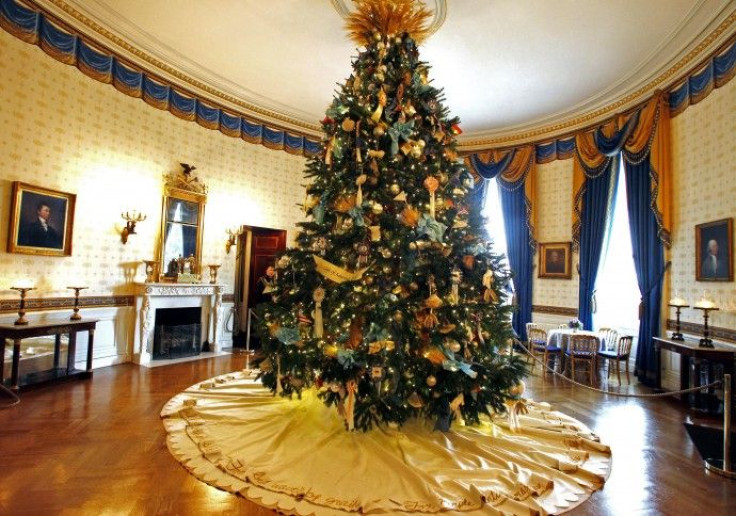 Recent economic reports indicate that the average U.S. consumer is feeling more confident about the economy and intends to spend more with that belief.
Consumer spending, which forms about 70 percent of GDP growth, rose in November for the sixth straight month, the Commerce Department reported on Thursday. Personal income also inched up marginally, which prices also rose during the month.
While the markets might cheer the increased spending, there are a few other factors hidden in the bright lights.
The spending came at the cost of lower savings in November.
The same report indicated that personal savings during the month fell to $614.8 billion from $622.8 billion in October.
November and December forms the peak holiday season in the U.S. when many people buy gifts. The biggest day of shopping is Black Friday, the day after Thanksgiving, when customers line up outside shops in the wee hours of morning to cash in on the massive discounts offered by retailers.
The question, however, remains about the source of the consumers' confidence.
A survey by Thomson Reuters/University of Michigan indicated that the consumer confidence had improved to its best level in six months in December, even though their financial situation remained grim.
The report stated that consumers were more favorable about the recent changes in the job situation and expected the unemployment rate to decline during the year ahead.
In black and white facts, however, their financial situation still remains grim and many people have a negative view about their situation due to 'widespread expectation of stagnant incomes.'
Most of them expect no income increases in the year ahead either, the survey added.
Does this mean that the consumers' confidence is perhaps optimism brought about by the holiday season?
Job creation is still not fast enough to offset the current 9.8 percent rate on unemployment in the U.S. for unemployment to really drop, job creation needs to be at the pace of 200,000 jobs per month. Currently, the rate is a little over 100,000 a month.
Companies have been reluctant to step up their hiring, as they believe that the economic recovery is still uncertain to make such huge investments.
Consumers, despite their optimism, are yet to spend heavily on long-term investments like housing, which has only just begun seeing a rise in sales.
The rise in housing demand is not likely the start of a genuine housing recovery as distressed transactions still account for a significant portion of total sales, Wells Fargo Capital said in a note.
A sustainable rise in home sales will require tangible improvement in the labor market, which will not likely occur till mid-2011, it added.
Economists are watching how the consumers will react once the holiday period gets over, savings are depleted and income prospects still remain shaky and uncertain.
© Copyright IBTimes 2023. All rights reserved.