Christmas In Russia: Jesus' Birth Celebration Should Change To December 25, Politician Urges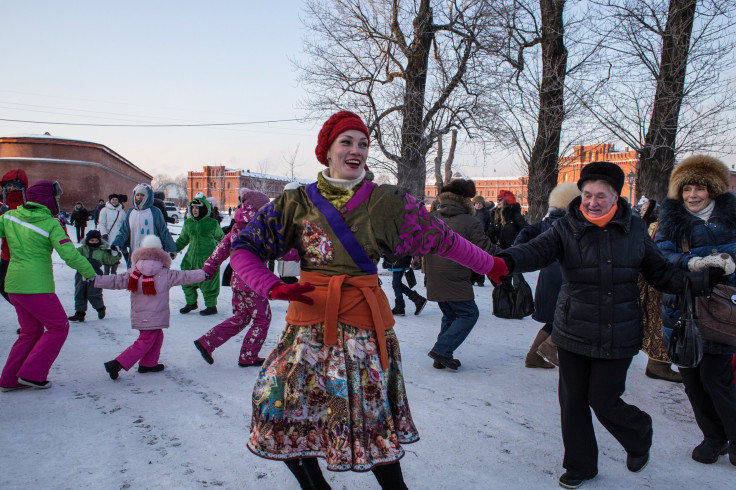 Christmas time in Russia could soon fall in line with much of the rest of the world if one politician has his way. Currently, the birth of Jesus Christ is celebrated on Jan. 7, as dictated by the Russian Orthodox Church in accordance with the Julian calendar. Conversely, most Western nations will be marking it later this month on Dec. 25, based on the Gregorian calendar.
That was not sitting well with Vladimir Zhirinovsky, leader of the Liberal Democratic Party in Russia.
"The whole world celebrates Christmas on Dec. 25, and we here in Russia we have a man who was born on Jan. 7," Zhirinovsky said in Russia's State Duma, its lower house of parliament, on Tuesday, according to state-operated news agency RIA Novosti. "Why not switch back?"
The Julian calendar is 13 days behind the Gregorian calendar and its use was formally discontinued in Russia following the Bolshevik revolution in 1918. The Russian Orthodox Church, however, opted to remain on the Julian calendar.
Although for most of the Western world Christmas is celebrated on Dec. 25, that wasn't always the case. No date or even a time of year for the birth of Jesus was provided in the Bible, with only subtle clues offered.
For the first three centuries of Christianity, Jesus' birth wasn't celebrated at all. It wasn't until under Pope Julius 1 in the 4th century that Christmas moved to Dec. 25 and was officially decreed a holiday.
Zhirinovsky, however, is no stranger to outspoken comments. Ahead of the United States presidential election, he urged Americans to vote for Donald Trump stating that a victory for Hillary Clinton would lead to war between the two countries.
"Relations between Russia and the United States can't get any worse," he told Reuters in October. "The only way they can get worse is if a war starts," said Zhirinovsky, speaking in his huge office on the 10th floor of Russia's State Duma, or lower house of parliament. "Americans voting for a president on Nov. 8 must realize that they are voting for peace on Planet Earth if they vote for Trump. But if they vote for Hillary it's war. It will be a short movie. There will be Hiroshimas and Nagasakis everywhere."
© Copyright IBTimes 2023. All rights reserved.
FOLLOW MORE IBT NEWS ON THE BELOW CHANNELS