Church Sanctuary: Undocumented Immigrants' Last Resort to Avoid Deportation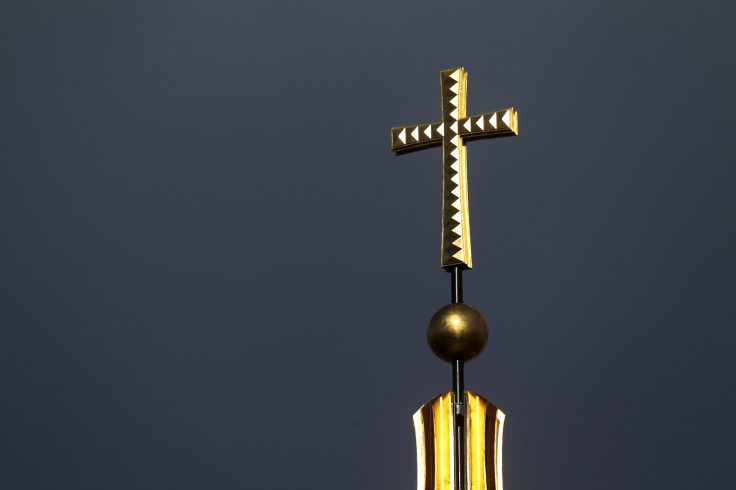 In some communities around the U.S., undocumented immigrants facing imminent deportation have one refuge left: the church. The Southside Presbyterian Church in Tucson, Arizona, has given sanctuary to immigrants with final deportation orders twice in the past three months. The cases of Rosa Robles Loreto and Daniel Neyoy Ruiz, two undocumented immigrants with families in the U.S. and strong community ties, have propelled Southside to the forefront of the sanctuary movement, which originated in the 1980s and has seen a nationwide revival in faith-based institutions over the past several years. But other churches around the country are also quietly opening their doors to some undocumented immigrants facing deportation and looking for a last resort to stay in the United States.
Loreto, a Mexican immigrant who has lived in the U.S. since 1999, entered into sanctuary at Southside on Aug. 7, a day before she was scheduled for deportation. Loreto, who was turned over to immigration authorities after a traffic stop revealed her immigration status, has a husband and two sons, all of whom are also undocumented, and a job and a home she owns in Tucson. The church has vowed to shelter her while she fights for a stay of deportation.
Loreto's case came just three months after Daniel Neyoy Ruiz, an undocumented Mexican immigrant who was also pulled into deportation proceedings through a traffic stop, spent 28 days in sanctuary at Southside this spring while facing a final deportation order. Ruiz secured a one-year stay of deportation and a work permit after community members pressured immigration officials for weeks to prevent Ruiz's separation from his family in the U.S.
Ruiz and Loreto both present what the Obama administration has deemed low-priority deportation cases. Both have lived in the U.S. for long periods of time – 14 years for Ruiz and 15 for Loreto – and have families and jobs based in the U.S., strong community ties, and clean criminal records. But after lengthy court battles and denied appeals, church sanctuary was their last-ditch effort to stay and continue their push for deportation relief.
Rev. Alison Harrington, the pastor at Southside Presbyterian, explained that sanctuary does not provide immigrants any legal protection, but being in the physical space of a church allows them to avoid immigration enforcement authorities.
"ICE and Border Patrol here in Tucson don't come into what are determined as sensitive areas, like schools and churches," Harrington told International Business Times. "They've said they won't come into those places solely for the apprehension of someone, so we know that they will respect the sanctity and sacredness of the church."
"We don't enter into this situation lightly," Harrington added. "But rather, we've been disappointed that our elected officials have failed to provide for immigration laws that are reasonable and that meet our current situation right now."
Southside has a history of providing refuge for undocumented immigrants facing deportation. The church was a key player in starting the 1980s sanctuary movement, when churches opened their doors to hundreds of refugees fleeing civil wars in Guatemala and El Salvador who faced deportation. But Ruiz's case marked the first time Southside had offered sanctuary since then.
While the movement reached its heyday in the 1980s, many churches began to revive it in the mid-2000s against the backdrop of tightening border enforcement and rising deportations. The Adalberto United Methodist Church in Chicago surged to the forefront of the movement in 2006, when it sheltered Elvira Arellano, a Mexican immigrant with a U.S.-born son, for a year after she was issued a final deportation order. Arellano became a national symbol of the immigration debate at the time and was eventually deported when she left the confines of the church in 2007. She returned to the U.S. earlier this year and was released on parole.
Today, the New Sanctuary Movement, a coalition of interfaith religious institutions and leaders, has regional chapters scattered across the country, and churches have offered sanctuary to immigrants in situations similar to those of Loreto and Ruiz. Earlier this year, the Shadow Rock United Church of Christ, based in Phoenix, offered sanctuary to Marco Tulio Coss Ponce, an undocumented immigrant from Mexico, though he was able to secure a last-minute stay of deportation.
Ravi Ragbir, an organizer with the New Sanctuary Coalition of New York City, said that churches provide a number of avenues of support for undocumented immigrants through counseling, shelter, access to legal services, education and community activism. Physical sanctuary, he said, is a last resort, reserved only for when all other avenues have been exhausted.
"Even though [immigrants] make that decision, [sanctuary] still becomes a prison," Ragbir said. "They won't be able to leave the confines of the church."
And while Southside has been public about providing sanctuary for Ruiz and Loreto, using media attention to galvanize community support, Ragbir said that some churches keep sanctuary cases out of the media spotlight.
"There's private sanctuary, meaning we don't want to highlight the person publicly because if or when they do leave sanctuary and get deported, it may endanger their lives," he said.
Harrington said that she knew of a handful of other churches preparing to offer physical sanctuary for other undocumented immigrants, depending on how their cases proceed. "It's exciting, because it's a movement that's growing and building," she said.
President Barack Obama is currently mulling over a decision to issue an executive order to implement immigration reform measures in the wake of congressional deadlock, one of which may include expanded deportation relief for some undocumented immigrants.
Much of the sanctuary movement's focus is on immigrants with strong community roots and family ties that are jeopardized by deportation. So far, physical sanctuary has not come into play for the tens of thousands of Central American child migrants who have entered the U.S. over the past three years, largely because most of them who have been released to communities around the country have not yet received final deportation orders.
But faith-based groups have been active in providing shelter and support for these recent migrants, and as the Obama administration looks to fast-track their deportation hearings, churches could start to assume a bigger role in their cases such as they did during the Central American refugee influx of the 1980s.
"We've been encouraging churches to personally consider what their response should be," Harrington said. "It could be that there's a kid in, say, Indianapolis, and they go through their legal process. And if they had a final order of deportation, at that point, I would certainly hope there would be some communities that are ready to say no."
© Copyright IBTimes 2023. All rights reserved.