CIA Director John Brennan Admits Spies Monitored Senate Computers, Apologizes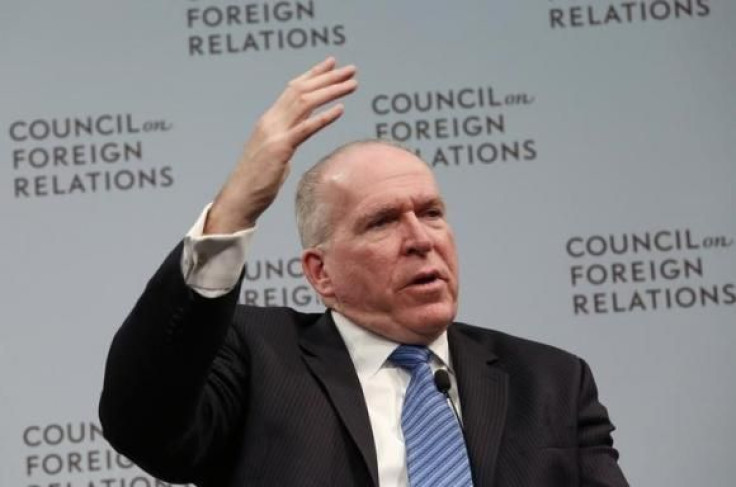 The Central Intelligence Agency admitted Thursday that it spied on the computer network used by the Senate Intelligence Committee as lawmakers prepared their report on the CIA's controversial detention and "enhanced interrogation" program.
Findings by the CIA's inspector general "include a judgment that some CIA employees acted in a manner inconsistent with the common understanding reached between SSCI (Senate Select Committee on Intelligence) and the CIA in 2009," CIA spokesman Dean Boyd said in a statement to McClatchy, the first news outlet to report the story. The statement explained that as the staff of Sen. Dianne Feinstein, D-Calif., compiled the still-secret report on the Bush administration's overseas detention programs, they were being watched.
CIA Director John Brennan, who has had a contentious relationship with Feinstein, Sen. Saxby Chambliss R-Ga., and other members of the committee over the specifics of the CIA detention program, apologized to the senators during a closed-door meeting on Capitol Hill Tuesday.
"The director … apologized to them for such actions by CIA officers as described in the OIG (Office of Inspector General report)," spokesman Boyd told McClatchy. "This board will review the OIG report, conduct interviews as needed, and provide the director with recommendations that, depending on its findings, could include potential disciplinary measures and/or steps to address systemic issues."
Brennan is not expected to resign, despite previous questions from lawmakers about his ability to lead the CIA and the fact that an American intelligence agency monitored the democratically elected leaders chosen to oversee it.
"From the unprecedented hacking of congressional staff computers and continued leaks undermining the Senate Intelligence Committee's investigation of the CIA's detention and interrogation program to his abject failure to acknowledge any wrongdoing by the agency, I have lost confidence in John Brennan," said Sen. Mark Udall, D-Colo., in a statement.
"I also believe the administration should appoint an independent counsel to look into what I believe could be the violation of multiple provisions of the Constitution as well as federal criminal statutes and executive order 12333," a directive from President Ronald Reagan that defined the roles of U.S. intelligence agencies.
Brennan, who previously denied that the CIA has monitored congressional computer activity, is a close adviser to President Barack Obama. Steven Aftergood, a longtime CIA observer and critic of government secrecy, told the Guardian that it's ultimately up to Feinstein, an administration ally, to decide what happens next.
"If Sen. Feinstein is satisfied with the apology, then the affair is effectively over. If she contends there was a fundamental breach that cannot be corrected with a mere apology, then some further action might be needed," he said, adding that Brennan's apology was "a conciliatory gesture" to the Senate leaders.
© Copyright IBTimes 2023. All rights reserved.