Citibank fraud case: India police file FIR against CEO Vikram Pandit, CFO Gerspach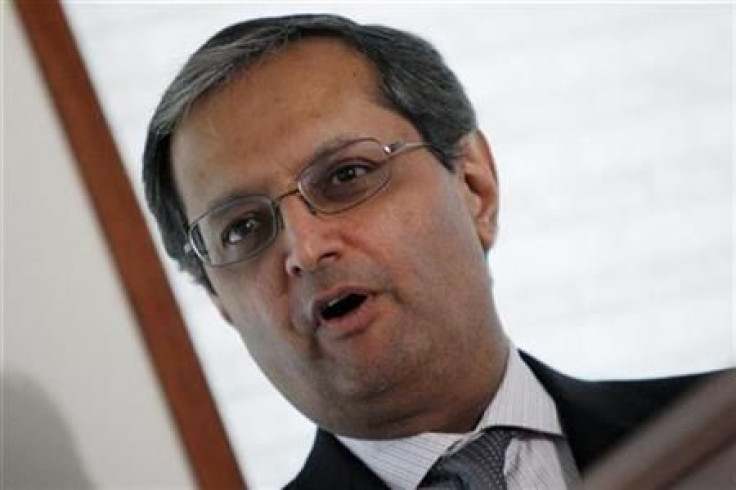 Gurgaon police on Tuesday registered a first information report (FIR) against Indian-born global chief executive of Citigroup Vikram Pandit and ten others in the $80 million Citibank fraud case in the north Indian state of Haryana.
The police also registered an FIR against Citibank chairman William R Rhodes along with other senior officials based in India based on a complaint filed by Sanjiv Agarwal, a high networth individual.
Last week, Citibank uncovered a fraud at its Gurgaon branch involving diversion of its depositors' money into the stock market.
Gurgaon police commissioner S S Deswal said the police got the complaint and registered an FIR immediately.
Agarwal, a resident of Gurgaon, has in his complaint alleged criminal breach of trust, falsification of accounts, cheating and criminal conspiracy by the bank officials.
"All persons named (in FIR)... in collusion and conspiracy with each other and other known or unkonwn persons, (and) have misappropriated large sums of money to the tune of 300 million rupees," Agarwal said in his complaint.
Citibank's senior officials chief financial officer John Gerspach and chief operating officer Doughlas Peterson, both based in New York are also named in the FIR.
A case has been registered under sections 409, 477A, 420 and 120B of the Indian Penal Code.
The others who figure in the FIR are Amit Zarpuri, Ashwini Chaddha, Amrita Farmahan, Rahul Soota, N Rajshekaran, Pramit Jhaveri and Shiv Raj Puri, the main accused in the fraud case.
© Copyright IBTimes 2023. All rights reserved.