Climate Change Causing Lake Superior To Warm 'Faster Than Any Lake On The Planet'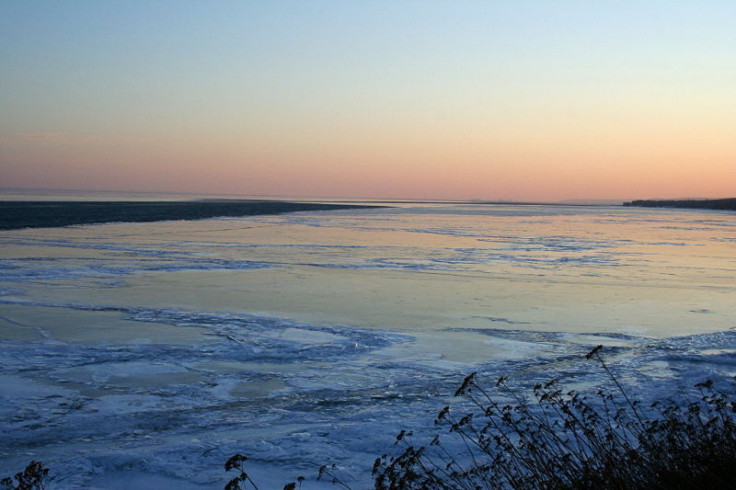 Lake Superior, the largest of North America's Great Lakes, is on its way to becoming the world's biggest hot tub. According to scientists, climate change is causing the lake to heat up faster than any other lake on the planet.
James Kitchell, an emeritus professor at the University of Wisconsin in Madison, explained on Public Radio International, or PRI, that the large surface area of the lake, which covers 31,700 square miles, is exactly the reason it's warming faster than the other Great Lakes -- and every other lake, for that matter.
Kitchell said that all that surface area allows Superior to absorb more solar radiation, causing it to heat up. In the past three decades, its temperature has risen 6 degrees Fahrenheit.
"When there's ice on the lakes, a lot of that solar energy is reflected back into the atmosphere, but in the most recent three decades, the duration of ice on the lake has reduced by as much as 50 percent or more," Kitchell said. "The result is that more solar radiation enters and stays in the water column, and the lake warms more quickly."
According to National Geographic, over the last 25 years, Earth's largest lakes have been gradually warming, some by as much as 4 degrees Fahrenheit. "In some cases that is seven times faster than air temperatures have risen over the same period," NG noted.
And lake ecology is very sensitive to temperature changes. The shift in Lake Superior's temperature is already impacting what lives there.
"We started raising walleye at the hatchery in 2005," Evelyn Ravindran, a natural resource specialist with the Keweenaw Bay Indian Community, told Scientific American. "We see them more and more."
Historically, walleye couldn't survive in the frigid Lake Superior waters.
But there also seems to be a short-term benefit to the Lake Superior warming. Scientific American notes that the increase in the walleye population is bringing much-needed business to the area.
"The economic boost of recreational fishery in the Great Lakes has been phenomenal," Kitchell told PRI.
But there's a downside to warmer waters, too. The rising temperatures are allowing the sea lamprey, an invasive species that in the past munched through the trout population there, to rebound.
To listen to Kitchell's interview with PRI about Lake Superior warming, click here.
© Copyright IBTimes 2023. All rights reserved.