Climate Change News: Dead Sea Salt Shows Worst Drought Humans Have Ever Seen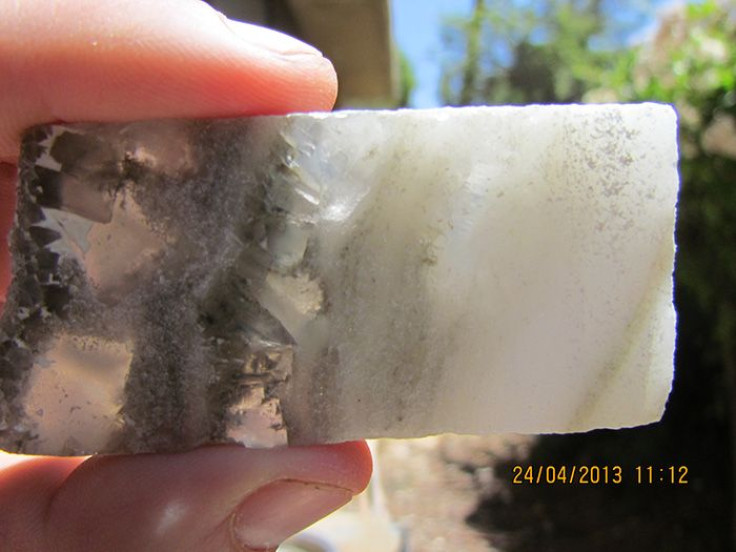 Scientists drilling deep down into the Dead Sea have found a warning about how climate change could affect us in the future. A study in the journal Earth and Planetary Science Letters says samples taken from almost 1,000 feet underneath the seabed show evidence of drought worse than anything in recorded human history.
According to the study, the salt content would have increased during more arid periods, when the parched Dead Sea was drying up and its depth was decreasing. Conversely, there would be less salt in wetter periods, with more rainfall. The scientists used the salt content within the layers of sediment and the thickness of those layers to draw their conclusions.
Read: Prehistoric Climate Change Caused 3 Mass Extinctions in a Row
They suggest that during previous warm periods — one about 120,000 years ago and another about 10,000 years ago — the Middle East saw severe drought, with rainfall decreasing to at least half of what it typically is today, and at its worst drying up by 80 percent, Columbia University explained in a statement. Those warm periods both followed ice ages.
If the timeline is accurate, the first extreme dry period would have occurred while both humans and Neanderthals walked the Earth, and the second after Neanderthals disappeared. Each drought would have lasted thousands of years.
The Dead Sea is the lowest spot on the Earth's surface — the top of the water is about 1,400 feet below sea level, according to Encyclopaedia Britannica. It is surrounded by Israel to its southwest, Jordan on its eastern side and Palestinian territory to its northwest.
Although the Middle East is not currently rebounding from an ice age, the scientists say those ancient rebounds have things in common with the way the climate is changing today: Rainfall is decreasing and higher temperatures are causing more evaporation that is drying up the land. "These conclusions have potential implications for the coming decades, as climate models predict greater aridity in the region," the authors wrote.
But this time around, there are far more humans in the area who would suffer during a drought — people whose demand for water is already straining resources there.
"Our study shows that in the past, without any human intervention, the freshwater nearly stopped flowing," geochemist and coauthor Steven Goldstein said in the Columbia statement. "This means that if it keeps getting hotter now, it could stop running again. This time, it would affect millions of people."
See also:
© Copyright IBTimes 2023. All rights reserved.
FOLLOW MORE IBT NEWS ON THE BELOW CHANNELS