Climate Change Threatens Economic Development, World Bank President Jim Yong Kim Says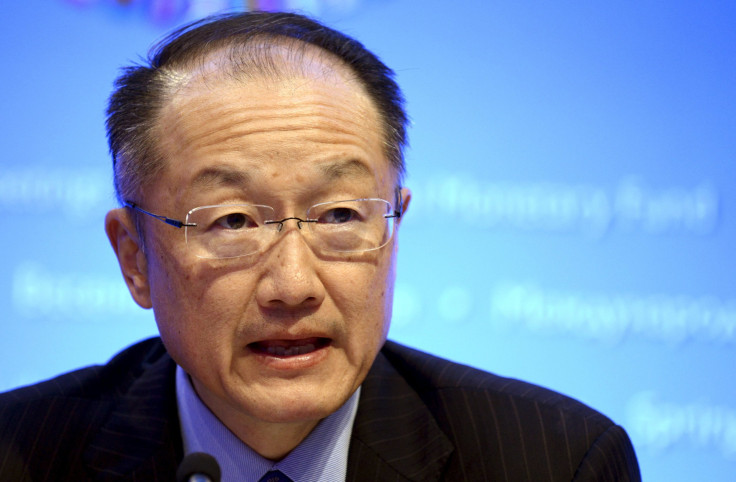 World Bank President Jim Yong Kim said Thursday that climate change was a "fundamental threat" to development that nations' governments must address immediately, according to Agence France-Presse. "This is the year when the international community can and must find ways to finance climate change interventions and development," he said in a video speech before attendees at the fourth Nobel Laureates Symposium on Global Sustainability.
Kim said that the World Bank, a U.N. group with the goal of fighting poverty, had partnered with countries like China to implement sustainable policies. Governments should create "smart cities" that include rapid transit systems and improved use of low-carbon energy, he added. About 75 percent of global carbon dioxide emissions come from cities, primarily via buildings and cars, according to the U.N.
This refrain is not new. Kim invoked the same phrasing in a December speech in Washington, D.C., saying that tackling climate change was essential to ending poverty and boosting prosperity, as poor populations tend to rely on the land. He recommended countries put a price on carbon and phase out harmful fossil fuel subsidies.
But some critics said the World Bank's actions did not necessarily back up Kim's statements. International Business Times reported earlier this month that Oil Change International found that the group upped its support for coal, natural gas and oil projects by about 23 percent in 2014. A World Bank spokeswoman disputed the statistics.
At Thursday's conference, co-hosted by the Potsdam Institute for Climate Impact Research and Asia Society Hong Kong Center, other experts emphasized the importance of environmental responsibility. In a statement on the organization's website, 1996 Nobel Prize winner Peter Doherty urged leaders like Kim to use their power to bring awareness to the issue. "While the climate scientists have provided us with a firm diagnosis and recommendations for the necessary 'treatment,' it is up to all who have even the slightest influence to encourage everyone, and particularly those with power, to practice 'preventive medicine' for all life on this planet," he said.
© Copyright IBTimes 2023. All rights reserved.