Climate Change: We Didn't Invent Global Warming, China Tells Trump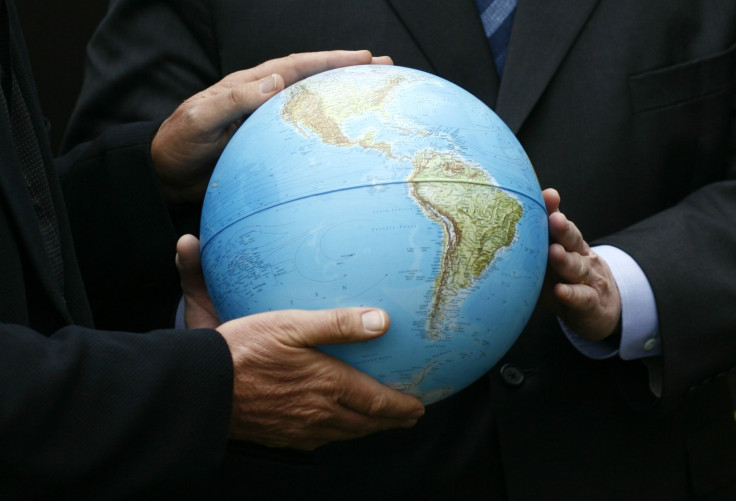 The evidence that human activity is affecting Earth's climate is incontrovertible, but Donald Trump — the recently elected U.S. president — is not entirely convinced. Trump has, on several occasions, questioned the overwhelming scientific consensus, even calling climate change a hoax "created by and for the Chinese in order to make U.S. manufacturing non-competitive."
Now that Trump has become the world's first self-declared climate change denier to lead the U.S., China wants the world to know that this is simply not true.
"If you look at the history of climate change negotiations, actually it was initiated by the IPCC [Intergovernmental Panel on Climate Change] with the support of the Republicans during the Reagan and senior Bush administration during the late 1980s," Liu Zhenmin, China's vice foreign minister, reportedly said Wednesday at the ongoing United Nations climate talks in Morocco.
The IPCC, which won the 2007 Nobel Peace Prize for its "efforts to build up and disseminate greater knowledge about man-made climate change," was set up in 1988 by two U.N. bodies — the World Meteorological Organization and the United Nations Environment Programme. In collaboration with the United Nations Framework Convention on Climate Change, the IPCC publishes periodic reports highlighting, among other things, risks posed by anthropogenic climate change.
Liu's comments come at a time when concerns over the fate of the Paris climate agreement, which came into effect last month, have intensified. During his campaign, Trump vowed to "cancel" the accord and "stop all payments of U.S. tax dollars to U.N. global warming programs."
Although the U.S. does not have the authority to cancel the multinational agreement, which has so far been ratified by over 100 countries, it can either withdraw from it or refuse to stick to the promised emission pledges — all but ensuring that the target of keeping the rise in average global temperatures "well below" 2 degrees Celsius (3.6 degrees Fahrenheit) above the pre-industrial levels is not met.
"We hope that the U.S. will continue to play a leadership role in the climate change process as people are worried about a repeat of the experience of the Kyoto Protocol," Liu said, referring to the 1997 agreement that the U.S. dropped out of under George W. Bush's presidency in 2001. "We shall have to wait and see what position they will take, but we... expect that they will take a right and smart decision to live up to the world's expectations."
Under the Paris climate accord, the U.S. — which accounts for 13 percent of the world's greenhouse gas emissions — pledged to slash its emissions by up to 28 percent of its 2005 levels by 2025, while China, which is currently the world's largest emitter, has vowed to peak its carbon dioxide emissions between 2025 and 2030.
© Copyright IBTimes 2022. All rights reserved.
FOLLOW MORE IBT NEWS ON THE BELOW CHANNELS