Donald Trump And The Paris Agreement: Climate Deal To Stay, US Envoy Says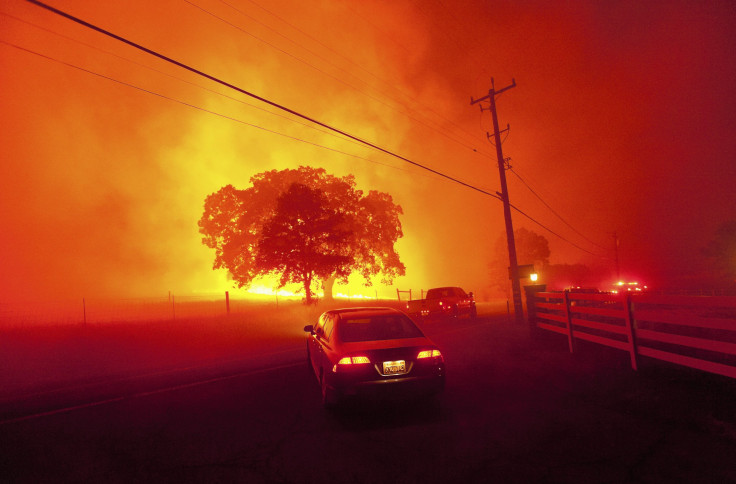 Despite President-elect Donald Trump calling climate change a Chinese hoax, his promises to increase offshore drilling for fossil fuels and increasing natural gas production, his appointment of a climate change denier to head the Environmental Protection Agency transition team and his plan to "cancel" the Paris Agreement on climate change, there may yet be hope for the climate deal that came into effect Nov. 4.
Speaking at the venue of the ongoing COP22 climate talks in Marrakech, Morocco, U.S. special envoy on climate change Dr. Jonathan Pershing said Tuesday: "Heads of state can and will change but I am confident that we can and we will sustain a durable international effort to counter climate change."
Pershing, a State Department official, added: "The Paris agreement protects economic growth and the environment, all while providing nationally determined flexibility to accommodate differing circumstances. It is durable, it is inclusive it is ambitious."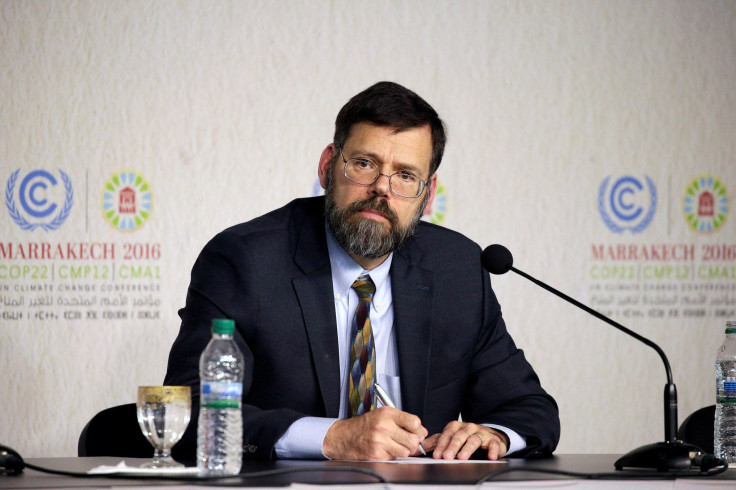 Since economic reasons are the primary ones being cited by Trump to undo the climate accord, it is not only Pershing but also President Barack Obama and former Vice President Al Gore who have pointed out how the deal doesn't harm the economy.
Obama said at a recent press conference in Washington, D.C.: "The good news is that what we've been able to show over the last five, six, eight years is that it's possible to grow the economy really fast and possible to bring down carbon emissions as well."
A day after Trump's election victory, Gore released a statement in which he expressed hope the president-elect would honor the country's commitment to the deal, and added: "The market forces driving the transition to a sustainable economy simply will not be slowed. … Today, without regard to last night's outcome, we must turn our focus to making the promises of the Paris Agreement a reality by embracing the forces that are already working to grow our economy and transform our energy future."
However, Jason Miller, a spokesman for Trump's transition team, told the Wall Street Journal on Monday: "As part of our pro-American energy plan, we said we'd withdraw from the deal."
The U.S. contributes about 13 percent of global greenhouse emissions, and is the biggest polluter globally after China. There are a few different mechanisms it can use to go back on its climate commitments but none of them is simple or quick.
Meanwhile, China has said it remains committed to its pledge to peak its greenhouse gas emissions by 2030 or earlier.
Also, in the event Trump decides to pull the U.S. out of the climate accord, former French President Nicolas Sarkozy has proposed imposing a carbon tax on all U.S. products entering the EU.
The Paris climate accord aims to keep the rise in average global temperatures, compared to pre-industrial levels, below a catastrophic 2 degrees Celsius by the end of this century, and also expressed the hope to limit it to 1.5 degrees Celsius. However, that looks impossible now, with a 1.2 degree Celsius rise already estimated by the end of 2016. Partially affected by a strong El Niño, this year is set to be yet another "hottest year on record," a title currently held by 2015. And the record temperatures seen last year are likely to be the norm by 2025, a recent report warned.
© Copyright IBTimes 2023. All rights reserved.
FOLLOW MORE IBT NEWS ON THE BELOW CHANNELS