Clippers Avoid Collapse In Detroit, Win In OT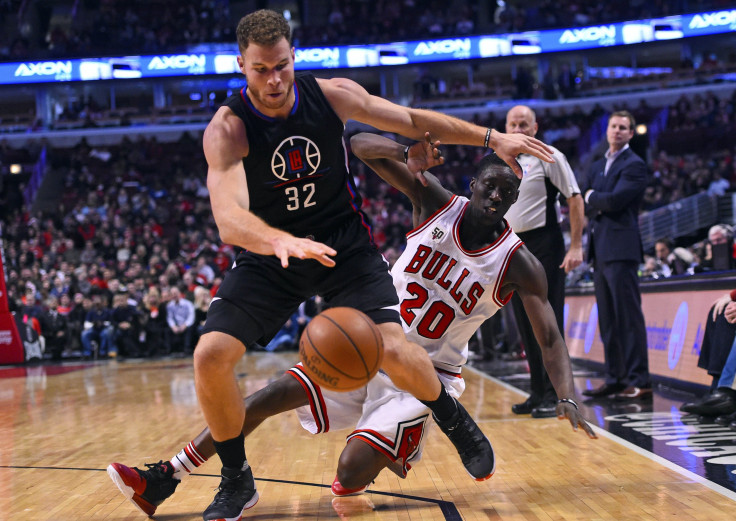 Up by double-digits, the Los Angeles Clippers averted a complete collapse against the Detroit Pistons Sunday night as J.J. Reddick forced overtime with a three-pointer and Jamal Crawford hit the game-winner in the extra period to eventually escape with the road win, 105-103 Monday night.
The Clippers enjoyed a 10-point lead entering the final quarter but the home team stormed back with a 12-2 run to start the fourth quarter as the Pistons grabbed the advantage.
It was close the rest of the way and Detroit appeared on the way to the victory with a four-point lead, 93-89 with 33 seconds to go. After two made free throws from Jamal Crawford, the Clippers fouled Andre Drummond, who went 1-of-2 from the line and opened the door for Los Angeles to tie the game with just 25 seconds left.
The Clippers found their opportunity with the Reddick 3-pointer to force the tie at 94-all and send the game to overtime.
Reddick, who hit 4-of-8 three-pointers on the way to 24 points, had another clutch trey with 2:12 remaining to give the Clippers the 99-97 advantage. Reggie Jackson scored four points in the next two offensive trips for the Pistons, who took back the 101-100 lead with over a minute to go.
Blake Griffin, who finished with a team-high 34 points, made two free throws to give the Clippers the lead, 102-101. Kentavious Caldwell-Pope split from the line and Crawford hit his game-winning three-pointer. The Clippers now have won five of their last six outings and improved to 15-10 for the season.
Detroit returns to the loss column after back-to-back wins and dropped to 14-12. Chris Paul finished with a double-double of 13 points and 12 assists while Crawford added 14 points off the bench.
The Pistons host the Boston Celtics on Wednesday while the Clippers also play at home, against the Milwaukee Bucks.
© Copyright IBTimes 2023. All rights reserved.