CNN Democratic Debate Backlash: Journalists Of Color Blast Network's 'Ghettoizing' Reporters On Race, Immigration Questions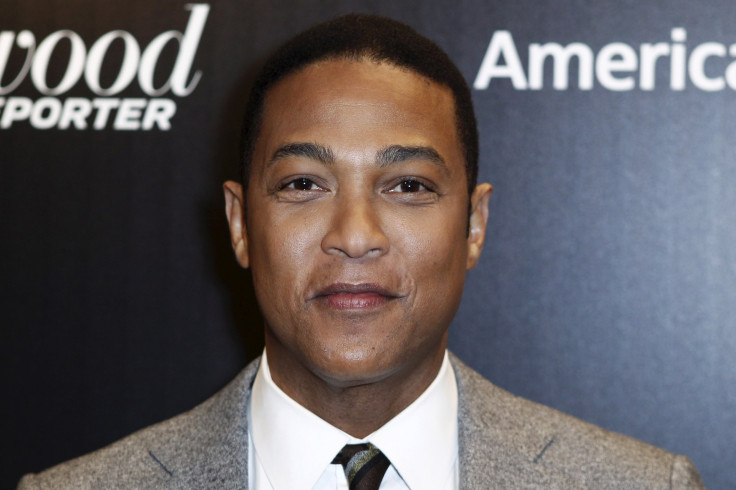 As a black journalist, Zuri Berry has often been asked if he wanted to take a story assignment because it involved the African-American community. On at least one occasion he has said no. Other times, he has happily accepted the assignment.
"I've always brought the perspective of an African-American man in everything I do," Berry, a news editor at the Boston Herald in Massachusetts, said. But the impression he and other journalists of color got after Tuesday night's Democratic presidential debate on CNN, which featured a white male moderator and journalists of color who were tasked with posing a few race-related questions to the candidates, is that they had little or no choice to ask those questions.
"It's totally a management problem -- that's on CNN," Berry said Wednesday. "They have to understand that there's an optics issue." Journalists of color should have been "much more integral to the debate format," he added. "They deserve more respect."
When CNN cut to black news anchor Don Lemon and Latino Spanish-language correspondent Juan Carlos Lopez for presidential debate questions about race and immigration reform, it stung for some minority journalists who worried that reporters of color are still being pigeonholed into "ethnic beats." National minority journalist groups have long decried a lack of diversity in U.S. newsrooms, which have struggled to adapt to changing demographics and attract new loyal readers and viewers with meaningful coverage of minority communities.
Russell Contreras, a Latino reporter in Albuquerque, New Mexico, has covered issues that affect people of his heritage, including U.S. immigration. But Contreras, a fourth-generation American, would not want his publisher or editor to relegate him to covering only that issue. "For them to exclude us until it's time to ask the Black Lives Matter question or the immigration question is insulting," Contreras, president of Unity: Journalists For Diversity, a national advocacy group for minority journalists, said Wednesday.
For many journalists of color, the lack of forethought into the inclusion of nonwhite journalists can reinforce long-existing stereotypes about quotas in the media industry. "There are a lot of minority journalists covering communities of color, but [what CNN did] sends the message that that's all we do," Contreras said. "Overall, people do view it as ghettoizing those reporters and the issues."
Diversity in U.S. newsrooms has been stagnant or lacking in both traditional and digital media, despite the country's rapidly changing demographics. The percentage of racial minorities and women at newspapers remained "relatively steady" at 12 percent in 2014, according to a newsroom census released in July by the American Society of News Editors (ASNE), a professional journalism organization. It's been that way for the past decade, according to ASNE, despite significant gains in Latino and Asian populations. The U.S. Census Bureau recently moved up its estimate of when the country would be majority-minority, which is now projected to happen by 2043.
There's also research that suggests diversity in newsrooms and in news coverage is essential to a media outlet's bottom line. Diversity also matters to the consumer -- in 2014, only 25 percent of black Americans and 33 percent of Latino Americans believed the media covered them accurately, according to a survey by the American Press Institute.
Richard Prince, a national media diversity columnist with the Maynard Institute for Journalism Education, said racial issues should be addressed by all reporters. Although national protests by the social justice movement Black Lives Matter recently pushed the issues of police brutality and injustice for minorities into the national spotlight, an underlying problem of lacking media representation hasn't changed much in nearly four decades, Prince said.
"It is important to remember that when the Kerner Commission [a federal response to race riots during in the civil rights era] reported in 1968 on the causes of the riots, it singled out the media for lack of representation of African Americans and specifically recommended the hiring of black journalists as a way to improve coverage of the black community," Prince said in an email.
Many of the nation's largest minority journalism associations were founded with increasing diversity in newsrooms as a primary goal. So what happened during CNN's debate Tuesday night was a glaring example of how to get diversity wrong, Mekahlo Medina, president of the National Association of Hispanic Journalists, said.
"Journalists of color everywhere should be upset," he said Wednesday. "It's 2015. Nearly 40 percent of the U.S. are people of color, and yet the debates, networks and most media operates in a 1980 mainstream. The new American mainstream means black, Latino and Asian journalists are knowledgeable as much as any journalist about the economy, defense and foreign affairs."
CNN enlisted Lemon, Lopez and political correspondent Dana Bash, a white woman, to ask special-interest questions, along with moderator Anderson Cooper. But it didn't go unnoticed that Bash also got to ask more questions on general topics that the others did not, several journalists said Wednesday.
Joe Ruiz, a Latino journalist and weekend editor at National Public Radio in Washington, started a new position there last week. He doesn't mind being a resource to other non-Hispanic employees on issues of race, but he doesn't want to feel like that's the only reason he's around.
"I think they hired me on my merits, which is all I want," Ruiz said. "I think that's what all journalists of color want."
Presidential Candidates | InsideGov
© Copyright IBTimes 2023. All rights reserved.