CNN Reassigns Gaza Reporter After Calling Israeli Crowd 'Scum'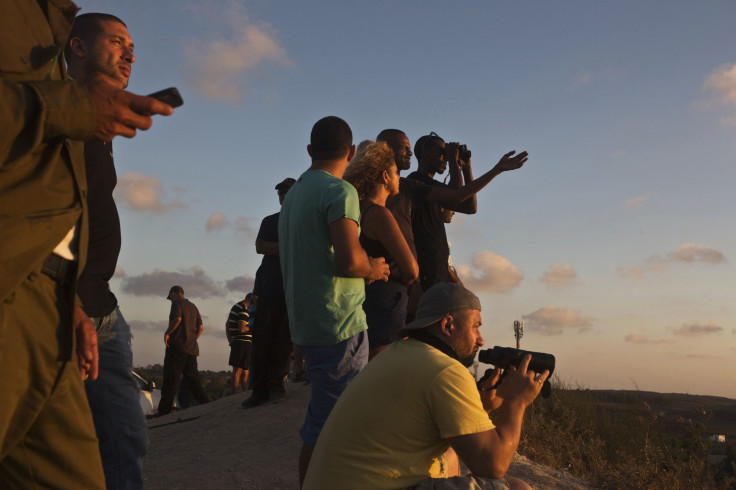 CNN has reassigned a reporter working in southern Israel after referring to a group of Israeli people as "scum" for cheering Israeli bombing raids in Gaza and threatening her crew.
Diana Magnay, a British reporter, was reporting from a hill in Sderot, Israel that overlooks northern Gaza, where Israeli airstrikes have pounded 'terror targets' over the past week. Groups of Israelis have gathered on the hill to watch and discuss the bombing campaign happening right before their eyes. People can be heard cheering during one of her reports as an Israeli rocket strikes in Gaza in the background.
She tweeted this message after her report:
She quickly deleted the tweet but it went viral. She was reassigned to Moscow on Friday.
"She deeply regrets the language used, which was aimed directly at those who had been targeting our crew," a CNN spokeswoman said.
The crowd phenomenon at the Sderot hill has been called the "Sderot cinema," and many onlookers there have criticized the international media for falsely portraying them. It's not technically legal to be on the hill, but no one stops the small crowds from forming.
Israel launched a ground campaign to root out Hamas militants in Gaza yesterday to accompany its now 11-day air campaign. Palestinian officials say 58 Gazans have died since yesterday, while the Israeli military says its killed 17 Palestinian militants. An Israeli soldier was killed in a friendly fire incident.
© Copyright IBTimes 2023. All rights reserved.