Cold War 2016? Russia Hopes To Open Cuba, Vietnam Military Bases, Expand Presence Around World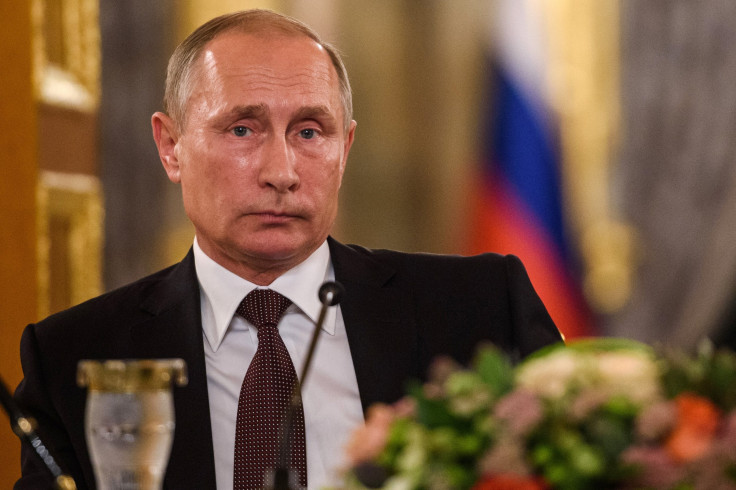 On the heels of opening its first permanent base in the Middle East, Russia is reportedly considering opening more military bases overseas in Cuba, Vietnam, and in South America as it attempts to broaden its presence as a global military power.
Defense minister Sergei Shoigu told reporters a list has been created of places where Russia would like to open bases, including Cuba, Vietnam, Nicaragua, and Venezuela, McClatchy reported Tuesday. "The talks are under way," Shoigu said to reporters.
The revelation of expansion aspirations comes a little less than a week after Russia's parliament ratified an agreement with Syria to keep a base in the civil war-torn Middle East nation "aimed at maintaining peace and stability in the region," The Washington Post reported Friday.
But it's unclear if any of the other nations listed, especially Cuba, is open to talks of allowing Russia to expand. McClatchy reported that Cuba's media has acknowledged Russia's attempts at talks but President Raul Castro's administration hasn't given any public credence to the idea.
Russia does presently have several military bases aboard, but most are near its borders, in the Ukraine, Georgia, Armenia, Moldova and Belarus. It did have bases in Cuba and Vietnam as late as the early 2000s, but those were closed, according to BBC News.
With its annexation of Crimea from Ukraine two years ago, on-and-off talks with the U.S. over how to handle the Syrian conflict, repeated flybys over NATO nations, and even a potential plan to combat U.S missile defense in a partnership with China, Russia could be accused of starting a new Cold War, which Cuba has managed to thaw during President Barack Obama's administration.
In July 2015, the U.S. and Russia ended 54 years of diplomatic turmoil by reaching a new agreement and re-opening each other's embassies, viewed as perhaps the last hurdle to the decades-long Cold War that controlled the geopolitical landscape and mood for most of the 20th century.
"I think the new Cold War began the moment we went over the cliff, and that happened with the Ukraine crisis," Robert Legvold, a Marshall D Shulman professor emeritus at the Columbia University political science department, told Huffington Post in 2015.
Cuba's perceived hesitancy to even appear open to the idea of a Russian base is likely based on its burgeoning and relatively new relationship with the United States.
"I don't see any chance of that happening," Gregory Weeks, chairman of the department of political science and public administration at University of North Carolina at Charlotte, told McClatchy. "I don't think Cuba want this. Cuba just spent years trying to improve relations with the U.S. If they allow Russia to open a military base, all that would blow up."
© Copyright IBTimes 2023. All rights reserved.
FOLLOW MORE IBT NEWS ON THE BELOW CHANNELS