College Racism 2015: Chief Diversity Officers Hired In Wake Of Black Student Protests Across The US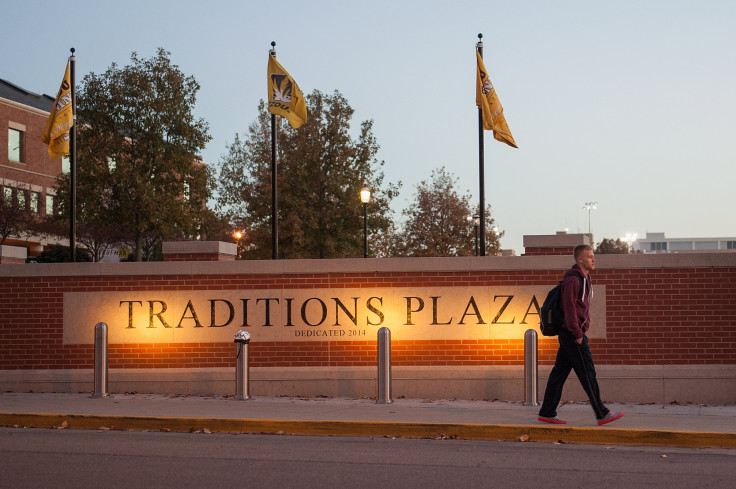 Correction Nov. 19,2015, 5:50 p.m.: This story has been altered to reflect that Duke student Benning referred to "minority students" or "disenfranchised groups," not to "black" students, as written in the original version.
Duke University law student Marcus Benning was concerned about the quality of career counseling that minority students were receiving. The North Carolina university organized a discussion to allow students to speak out about the counseling and other institutional issues, and Benning told the school's chief diversity officer about his concerns.
But Benning said the talk did not alleviate a widespread feeling that few administrator are taking students from disenfranchised groups seriously when they complain about race issues at a school where the faculty and student body are overwhelmingly white. "We need diverse administrators who are not clearly placed in front of [minority] students for the purposes of appeasing them," said Benning, president of the Duke Law School Black Law Students Association. "It shouldn't just be up to the students of color to figure out how to address lingering cultural tension."
As student diversity protests continued across the country this week, at least two U.S. colleges welcomed in chief diversity officers to report directly to top leadership and take ownership of the racial and social climate on campus. These appointments are part of a growing trend of colleges hiring executive leadership, many of them people of color, to handle institutional inclusion and diversity. But these new officials aren't stopping campus uprisings, student activists and experts said, begging the question, are these hires an earnest step or just window dressing?
Diversity officers typically oversee the strategic plan for the system-wide inclusion of racial minorities, people of different socio-economic status, people with disabilities and people who identify as lesbian, gay, bisexual and transgender, among other population groups. They may be the answer to tensions around cultural misunderstanding and racial discrimination on campuses around the country, said leaders of the National Association of Diversity Offices in Higher Education, an advocacy group with about 500 members around the country. These officers often have input on top leadership functions, such as faculty search committees, scholarship funding for first generation college students and the addition of courses that deal with race, religion, sexual orientation and gender.
Debate over racism at college campuses has rapidly spread across the nation in recent weeks. Duke's chief diversity officer intervened with words of support last week when Duke students rallied in solidarity with their counterparts at the University of Missouri, where days of demonstrations over racial bias and discrimination forced the resignation of the university's president earlier this month. This week, large groups of students at California schools staged sit-ins and won the resignation of top administrators, among other demands for institutional changes. In Connecticut, the president of Yale University announced Tuesday a plan to address racial tension on campus after students complained about a faculty member's viewpoint on racially insensitive costumes worn by students.
Some schools responded by appointing diversity officers who are African-American. At Ithaca College in New York, where students were outraged by racially insensitive remarks made about a black alumnae, school President Tom Rochon has appointed Roger Richardson, already the associate provost for diversity, inclusion and engagement, as the first-ever chief diversity officer. Richardson, who has been at the college of over 6,723 students for 15 years, will be the point person for incidents of racial bias and discrimination and a liaison for minority students, Rochon said last week.
At the University of Missouri, where protests and a one-man hunger strike over several alleged racial incidents prompted Tim Wolfe to tender his resignation as university president last week, officials announced law professor Chuck Henson as the first-ever chief officer for diversity, inclusion and equity. Henson, an associate dean in the School of Law who has been at MU since 2009, will oversee diversity initiatives, said Donald Cupps, chairman of the university's Board of Curators.
Benjamin Reese, Jr., the chief diversity officer at Duke and president of the national diversity officers' association, said he has been in the position of the black students leading protests around the country. As a student at the Bronx College in his native New York City in 1965, Reese staged a three-day encampment outside of the New York governor's office over plans to impose tuition that would have disproportionately hurt poor and minority students.
"Now that I'm on the other side [as an administrator], I feel just as strongly about the role of student activism because [students] have a perspective on their needs that administrators may not always see as clearly," Reese said. Without the full support and respect of top university leadership for the expertise of diversity officers, finding solutions to problems of institutional racism is more challenging, he added.
But Benning, the Duke law student, said students need to see a greater response to the diversity debate from school administrators, including the implementation of clearer policies on hate and bias motivated incidents on campus. "Right now, many universities are playing this role where they are standing in the way of the punishment," Benning said. "I need to know where to go to report situations like this. What is the uniform policy for handling hate or bias incidents? What are the steps?"
Josephine De Leon, the vice president for equity and inclusion at the University of New Mexico in Albuquerque, acknowledged that chief diversity officers can play a big part in addressing campus tensions. But the role can vary between institutions and often isn't replaced when it become vacant, he said.
"To many, this signals a lack of real commitment to diversity by universities," De Leon, an advocate of chief diversity officers, said via email. "Many of my colleagues share my own sense that our work is extremely difficult because we are attempting to create change in areas where change is difficult. It is those [students] that are having the negative experiences of feeling disenfranchised, disrespected or minimized for whom the discussions about diversity, equity, inclusion and social justice become important on our campuses."
Average College Student Ethnicity by State | StartClass
Minorities have for decades reported experiencing trauma and tension from cultural misunderstandings as racial minority groups on majority white campuses. In the fall of 2013, there were roughly 20.3 million students enrolled at degree-granting postsecondary institutions, according to the National Center for Education Statistics. Roughly 56 percent of those students are white and 38 percent are considered U.S. racial or ethnic minorities, according to federal data. Foreign students are often counted in a category separate from their race.
The 1.5 million professors, instructors, lecturers, and interim faculty employed at colleges and universities in 2013 were less diverse than the students they taught, according to federal data. That year, 79 percent of faculty were white, 6 percent were black, 5 percent were Hispanic, and 10 percent were Asian or Pacific Islander. The racial makeup of university executive leadership isn't as widely tracked.
To demand more racial diversity, activists around the country encouraged students to walk out of college classrooms and wear all-black clothing Wednesday in a national day of action around issues of institutional racism on campuses. Zellie Thomas, an African-American community activist in New Jersey who helped organize the day of action, said he got involved because of his experience as a student several years ago. At his alma mater William Paterson University in New Jersey, someone entered his dorm room and defaced his belongings with the N-word.
But when Thomas confronted his white roommate and a residential director about the vandalism, the roommate blamed a third party and the university did nothing. There was no chief diversity officer to look into his concerns and Thomas had to wait until the next semester to change dorm rooms.
"Before it was the 'chief diversity officer,' it was the 'vice president of minority student affairs,'" Thomas said in a phone interview last week. University leaders have to do more than "just place more administration in there."
Racial Hate Crimes in the United States | FindTheBest
FOR FREE to continue reading
✔️ Unlock the full content of International Business Times UK for free
offer available for a limited time only
✔️ Easily manage your Newsletters subscriptions and save your favourite articles
✔️ No payment method required
Already have an account?
Log in
© Copyright IBTimes 2023. All rights reserved.