Colombian Farmers Take BP To UK Court Over Oil Pipeline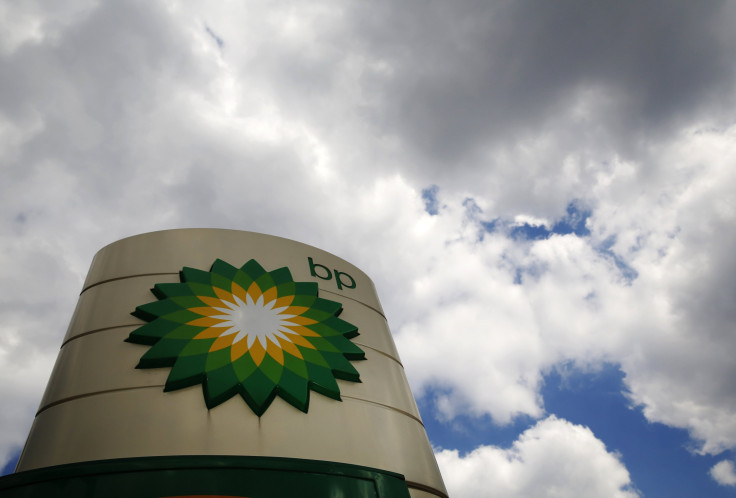 A group of Colombian farmers this week began legal proceedings against British oil giant BP over allegations that an oil pipeline caused serious damage to their land and crops. The case is one of the largest international environmental lawsuits of its kind and marks the first time BP will face a U.K. court for its actions overseas.
The trial, which began Wednesday, is expected to last for four months. The 109 farmers are arguing for British company Equion Energia, formerly BP Exploration (Colombia) Limited, to pay out $28.6 million for what they say is negligence in building the Ocensa pipeline in the mid-1990s.
It's rare to see a case like this litigated in the U.K., analysts say. "The avenues for extraterritorial claims for victims of alleged human rights abuses have been shrinking, both in Europe and in North America," said Mauricio Lazala, deputy director of the Business & Human Rights Resource Centre, a London-based nonprofit organization that monitors human rights in businesses around the world.
The amount of damages being sought was large for an environmental case, Lazala said. The $28.6 million sum might be dwarfed by the $9.5 billion in damages charged to Chevron in Ecuador's blockbuster environmental lawsuit. (That settlement was later ruled fraudulent by a U.S. district judge.) "But that case involved damage to health, alleged cancer and death, while here in this Colombia case it's purely environmental damage."
The farmers say the Ocensa oil pipeline, the longest in Colombia, caused soil erosion, degraded water quality, harmed vegetation and pasture areas and threatened their livelihoods. "After the pipeline was laid, our water sources filled up with mud," said Rodrigo de Jesus Mesa, a 63-year-old subsistence farmer who traveled to London to testify, according to the Guardian. "It made farming very difficult – but I can't even sell the farm because of the pipeline."
The farmers are being represented by British law firm Leigh Day, which litigates personal injury and product liability cases in addition to international human rights claims. Leigh Day is also representing members of Nigeria's Bodo community in their lawsuit against Royal Dutch Shell for damages allegedly caused by two oil spills.
Shubhaa Srinivasan, a partner at Leigh Day, said it was particularly meaningful that some of the farmers would be giving testimony at the trial in London, saying it was often "daunting" for them to speak out against large corporations like BP. "Having them able to tell their stories [in court] will have a significant impact worldwide," she said.
A separate group of Colombian farmers secured a settlement with BP in 2006 for an undisclosed amount over damage caused by the pipeline. But this time, BP has altered its strategy and chosen to fight the lawsuit in court.
"The Ocensa pipeline project in Colombia involved significant steps being taken at the time of construction to engage with local communities, make appropriate compensation payments and ensure that the land that the pipeline traversed suffered no material damage," BP said in a statement. "BP believes that these measures were effective and that the construction of the pipeline was carried out to a high standard."
Other companies facing similar allegations overseas will be watching the trial carefully. "This case will send a message to all U.K.-based companies that their conduct abroad can be litigated here in the U.K.," Lazala said. BP's decision to fight the lawsuit this time could also send a message to people considering similar suits that they would be in for a lengthy battle rather than an out-of-court settlement, he noted.
Last month, a Louisiana federal district court ruled that BP was "grossly negligent" for its role in the 2010 Deepwater Horizon oil spill in the Gulf of Mexico, making it vulnerable to as much as $17 billion in fines.
© Copyright IBTimes 2022. All rights reserved.
FOLLOW MORE IBT NEWS ON THE BELOW CHANNELS