Colorado Governor Signs 3 Gun Control Bills Into Law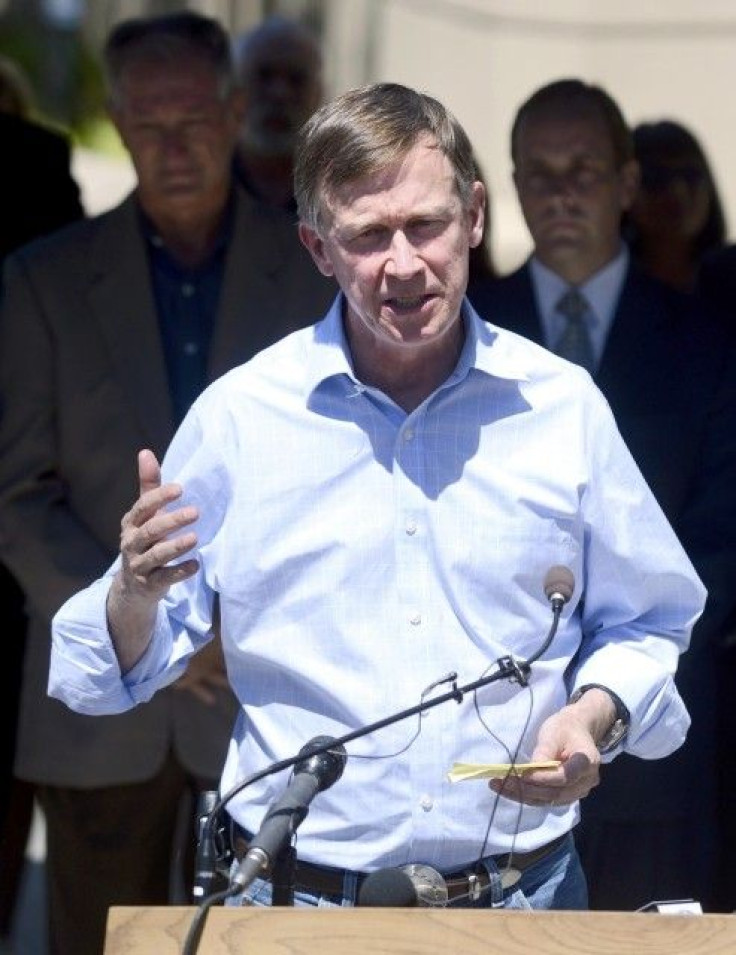 Colorado's Democratic Gov. John Hickenlooper signed three significant gun control bills into law on Wednesday, restricting firearms and ammunition sales, despite strong resistance from state Republicans and gun rights advocates.
Hickenlooper signed off on the bills less than one day after an unknown assailant gunned downed the state's Department of Corrections head Tom Clements at his home and eight months after a gunman open fired in a crowded movie theater in Aurora, killing 12 people and injuring more than 50 others. That incident was the second major massacre seen in the state since the Columbine High School shooting in April 1999.
The restrictions are a major move for a state with a tradition of gun ownership. Colorado has now become the first state outside of the east coast to implement tougher gun restrictions since last summer's theater shooting and the killing of 27 people in Newtown, Conn., last December.
The laws, which take effect in July, limit ammunition magazines to 15 rounds, require universal background checks for gun purchases, and charge a fee for those checks. They don't take people's guns away.
© Copyright IBTimes 2023. All rights reserved.