Commercial Aircraft Crashes Near Tehran, 66 People On Board Dead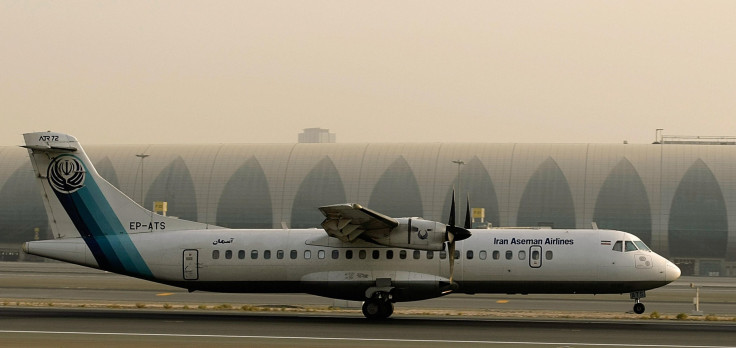 An Iranian commercial aircraft crashed Sunday in Southern Iran, killing all 66 people on board.
According to a report by New York Post, the Aseman Airlines ATR-72, a twin-engine turboprop plane used for short-distance transportation, crashed near the Southern Iranian city of Yasuj, where it was supposed to land. Yasuj is approximately 485 miles south of Iran's capital city of Tehran.
A spokesman for Aseman Airlines, Mohammad Taghi, reportedly told a state TV channel that all people abroad Flight no. 3704, which included 60 passengers including one child and six members of the flight crew, died in the crash.
State television in Iran reported that because of foggy weather conditions, the rescue helicopters weren't able to reach the scene of the crash in the Zagros Mountains, the report said. The plane crashed into Mount Dena, which is around 1440 feet (440 meters) tall. The Iranian Red Crescent Society stated that its officials were sent to the scene of the incident.
According to a report by Washington Post, Aseman Airlines is owned by Iran's civil service pension foundation a semi-private air carrier which has its headquarters in Tehran.
The company mainly specializes in flights to remote airfields in the country. It also operates international flights and the company is Iran's third largest airline in terms of fleet size.
Ali Abedzadeh, CEO of Aseman Airlines, told state television that the ATR-72 plane which crashed Sunday was constructed in 1993, the report said.
This is not the first time an Aseman Airlines aircraft was involved in a crash. In October 1994, a Foker F-28 1000 twin-propeller plane crashed near Natanz, which is 180 miles from Tehran. The crash resulted in the deaths of 66 people on board.
After the 2015 deal nuclear deal with the world powers, Iran signed contracts with aviation companies like Boeing and Airbus in order to purchase numerous aircrafts amounting to billions of dollars. Iran is said to be one of the world's biggest aviation markets which hasn't reached its potential, the report said.
According to Airsafe.com, on Sep. 1, 2006, an Iran Air Tours Tupolev 154M aircraft, which was on a scheduled flight from Bandar Abbas to Mashad, left the runway and then caught fire, leading to the death of 28 of the 137 passengers on board.
In a more recent case in Jan. 9, 2011, Iran Air 727-200 during a scheduled flight from Tehran to Urmia crashed near its destination causing the death of 12 crew members, and 65 passengers out of the 93 on board.
© Copyright IBTimes 2023. All rights reserved.