Condom Sales In China Surge As Covid Lockdowns End: Beijing Will 'Perform Well'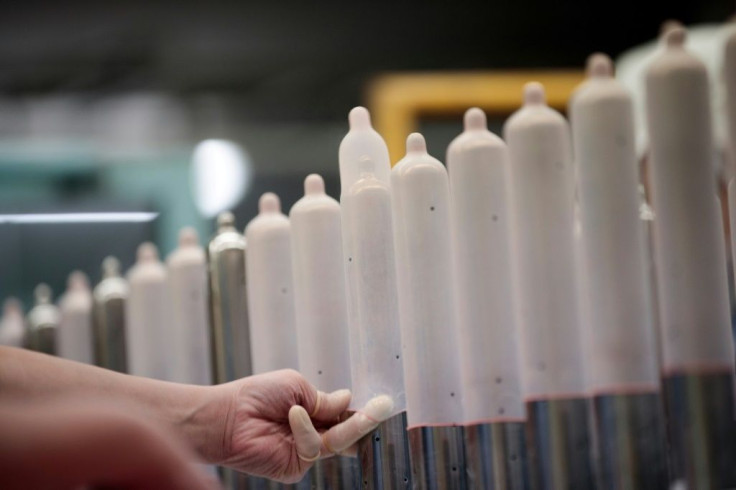 KEY POINTS
Durex condom maker Reckitt Benckiser is upbeat about sales rebound in China
Reckitt Benckiser's full year like-for-like revenue rose to 7.6%, beating expectations
Personal care, skin care and apparel companies have also seen an uptick in Chinese market
As China reopens its economy after three years of grueling lockdowns brought on by the COVID-19 pandemic, intimate products such as condoms are seeing a boom in sales.
Nicandro Durante, the interim CEO of U.K.-based consumer wellness company Reckitt Benckiser, shared his optimism in an interview with Reuters, saying that the company has already seen an increase in sales.
Reckitt Benckiser is the company that manufactures KY Jelly Water Based Personal Lubricant and Durex condoms.
"I have no doubt that the intimate wellness (business) in China is going to perform well," Durante said.
Reckitt Benckiser's full-year like-for-like net revenue increased by 7.6%, beating analysts' expectations. The company has also recorded full-year adjusted earnings at $4.1 billion.
China's condom manufacturers gravely suffered during the pandemic.
The China Project reported, citing the Tianyancha database of Chinese companies, that between 2019 and June 2022, about 43,200 local condom manufacturing companies closed down.
Guilin Zizhu Latex Products, which was established in 1966 and bannered as China's largest condom manufacturer, was sold to Winner Medical for $67.14 million after condom sales slumped during the coronavirus lockdown.
According to a research report of Market.us, citing China's National Health and Family Planning Commission, the Asian country is among the top 4 countries with the highest condom production and use.
Aside from booming condom sales, personal care, skincare and apparel products have also surged in China following the lifting of the controversial zero-COVID policy.
However, German company Beiersdorf, which manufactures Nivea, is seeing a turnaround in retail sales for February.
"China is back to growth, not only online but also in brick and mortar," Beiersdorf CEO Vincent Warnery told Reuters.
Other consumer care companies such as Colgate-Palmolive Co. and Procter & Gamble Co. have also seen a pick-up in sales after China's reopening.
Apparel companies, including Tapestry Inc. and Ralph Lauren Corp., also noticed increasing demand in the Chinese market.
The surge in demand came amidst stunning factory output data released by China, which showed the country's bright prospects of recovery.
Last month, China's manufacturing sector grew at the fastest pace in more than a decade, as purchasing managers' index (PMI) climbed to 52.6 from 50.1 in January, according to the country's National Bureau of Statistics.
Zhun Hao, an economist at Guotai Junan International, said the overall trends suggest that China would make "a solid recovery at the beginning of 2023."
Zhou is also upbeat that the Chinese government would roll out more business-friendly policies as China's National People's Congress is set to convene to elect new top economic officials.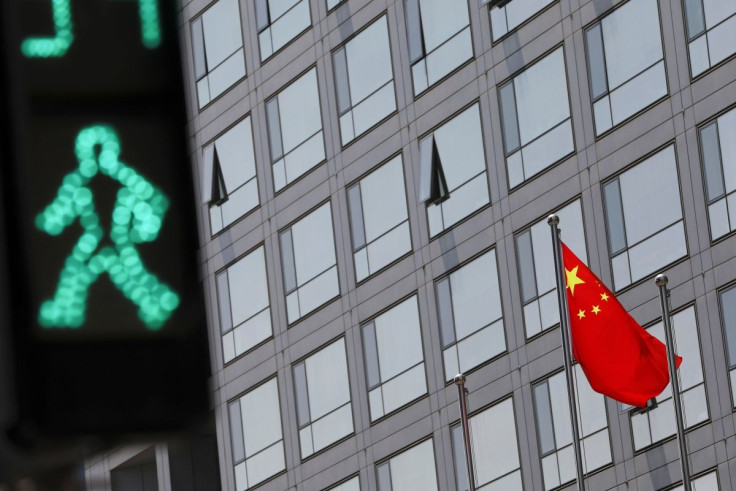 © Copyright IBTimes 2023. All rights reserved.