Conor McGregor 'Isn't Greatest' But Monumental To MMA, UFC Hall Of Famer Says
KEY POINTS
Dana White didn't include Conor McGregor in his MMA Mount Rushmore
UFC Hall of Famer Bas Rutten also made his own MMA Mount Rushmore
Rutten said McGregor isn't the greatest, but he made the most impact in the MMA
UFC Hall of Famer and MMA legend Bas Rutten has said that while Conor McGregor isn't the greatest fighter of all time, he has still made a significant contribution to the sport.
Over time, MMA has developed into a mainstream sport. The UFC became its biggest promotion and has produced an array of talented fighters through the years. The sport has become so successful that naming the greatest fighter of all time often triggers debate.
UFC president Dana White recently weighed in on the subject and was asked to name the fighters he would include in the "MMA Mount Rushmore." White's list was kind of self-explanatory as it included Royce Gracie, Chuck Liddell, Jon Jones and Amanda Nunes. However, he didn't mention McGregor.
After White's revelation, UFC Hall of Famer Rutten also made his own version of MMA Mount Rushmore. In a recent talk with "MMA Junkie Radio," Rutten agreed with White that Gracie, the first UFC champ, should be "100%" included in the list.
Rutten's list didn't only encompass actual fighters but the entire MMA in general as well. Surprisingly, he mentioned White before explaining that "because of him, we all watch it." "El Guapo" is convinced that White is the "hardest working guy," crediting the UFC boss for the creation of "The Ultimate Fighter."
As for the more recent fighters, Rutten put fellow Hall of Famer Liddell in the same footing as Russian MMA legend Fedor Emelianenko. The 55-year-old thinks that both Liddell and Emelianenko played a huge role in the early days of MMA.
But unlike White, Rutten acknowledged McGregor in a special way. According to the Hall of Famer, McGregor is not really the greatest fighter in the world. However, there is no denying that "The Notorious" has made a huge impact in their field.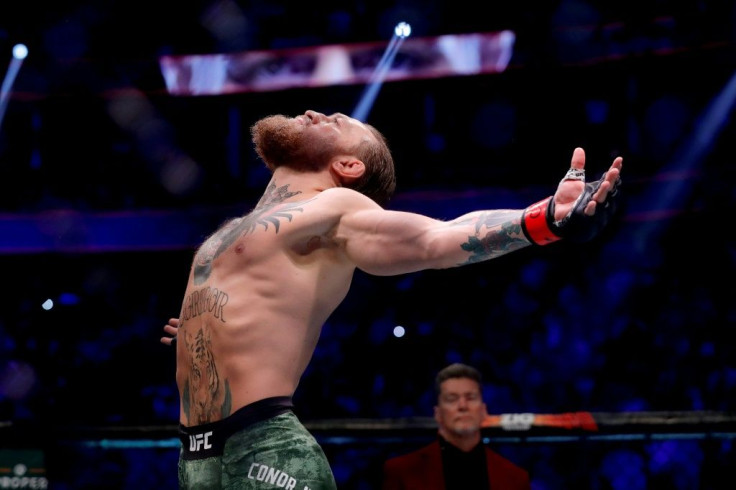 "Chuck Liddell, but MMA – is it MMA in general? Then you've got to go Fedor (Emelianenko), guys like that," Rutten said.
"How many more eyeballs did Conor McGregor put to MMA? Is he the greatest fighter with the submission losses? No, he's not. He's a very good fighter, but just because of what he did and how much attention he brought to MMA, does he deserve to be in it? Everyone is going to go, 'You're crazy.' But really?" he pointed out.
In almost every sport, naming the greatest is always a debate. However, there's just always that one athlete who will stand out from the rest.
© Copyright IBTimes 2023. All rights reserved.