Consumer Financial Protection Bureau Announces New Mortgage Rules: 'No Surprises And No Runarounds'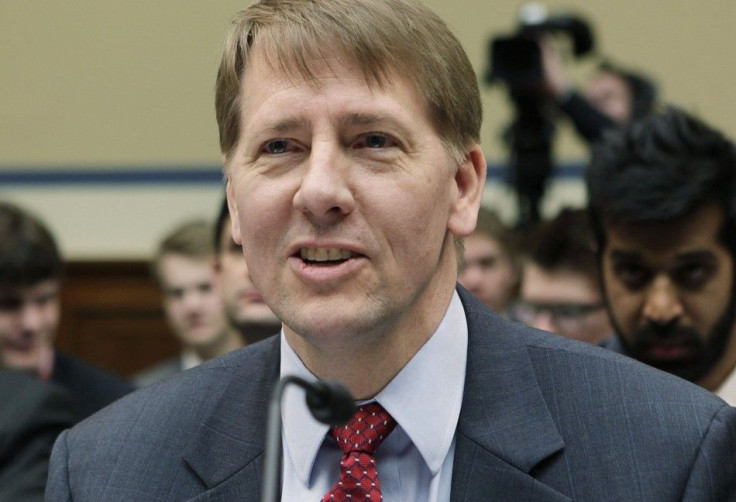 The head of the Consumer Financial Protection Bureau proposed on Tuesday new regulations to hold mortgage servicers accountable, requiring them to provide more information and give struggling homeowners more options.
"This industry has never had a requirement, or a strong incentive, to meet the needs of consumers," CFPB Director Richard Cordray said in a speech.
After the housing market collapsed, mortgage servicers tried to speed through a glut of foreclosures by using practices such as "robo-signing," or initiating foreclosure proceedings without having the proper documentation. Amidst horror stories of consumers being improperly booted from their homes, trying in vain to get information about their mortgages and being denied loan modifications, attorneys general representing 49 states extracted a $26 billion settlement from five big banks.
Cordray called the deal "an important step forward on the road to renewal" but said there is more work to be done, noting that the settlement covered a finite number of financial institutions and only certain categories of mortgage loans. The rules Cordray described on Tuesday would also include "the many independent servicers that specialize in the servicing of subprime or delinquent loans," the director said.
The proposed regulations would require servicers to provide detailed monthly information about the status of borrowers' loans, fees and due dates, opening up a process that is notoriously opaque and complex. Servicers would be required to warn consumers before adjusting interest rates.
"Picture every bad customer service experience you have ever had: calls going unanswered, glacially slow processes, mistakes made and not fixed, a kaleidoscopic cast of human beings who never seem to deal with you more than once, your paperwork submitted and lost repeatedly," Cordray said.
Servicers would also need to tighten up their record-keeping by formulating systems to keep track of documents. They would be required to respond to customers who report errors within five days and complete investigations into those alleged errors within 30 days.
"Even before the crisis, there were problems with bad practices and systemic sloppy record-keeping," an explanatory document posted to the bureau's website read. "As the number of homeowners who have run into hardship and who need help or special attention in paying their mortgage has skyrocketed, the industry's deficiencies have begun to inflict significant harm on an increasing number of borrowers."
Borrowers struggling to pay their loans would also get new protections. Servicers would be required to inform them about housing counseling and explain alternatives to avoid foreclosure.
The Consumer Financial Protection Bureau plans to formally propose the rules this summer and to have them finalized by January 2013, according to a press release.
© Copyright IBTimes 2023. All rights reserved.