Controversial Maryland Football Uniforms Up for Auction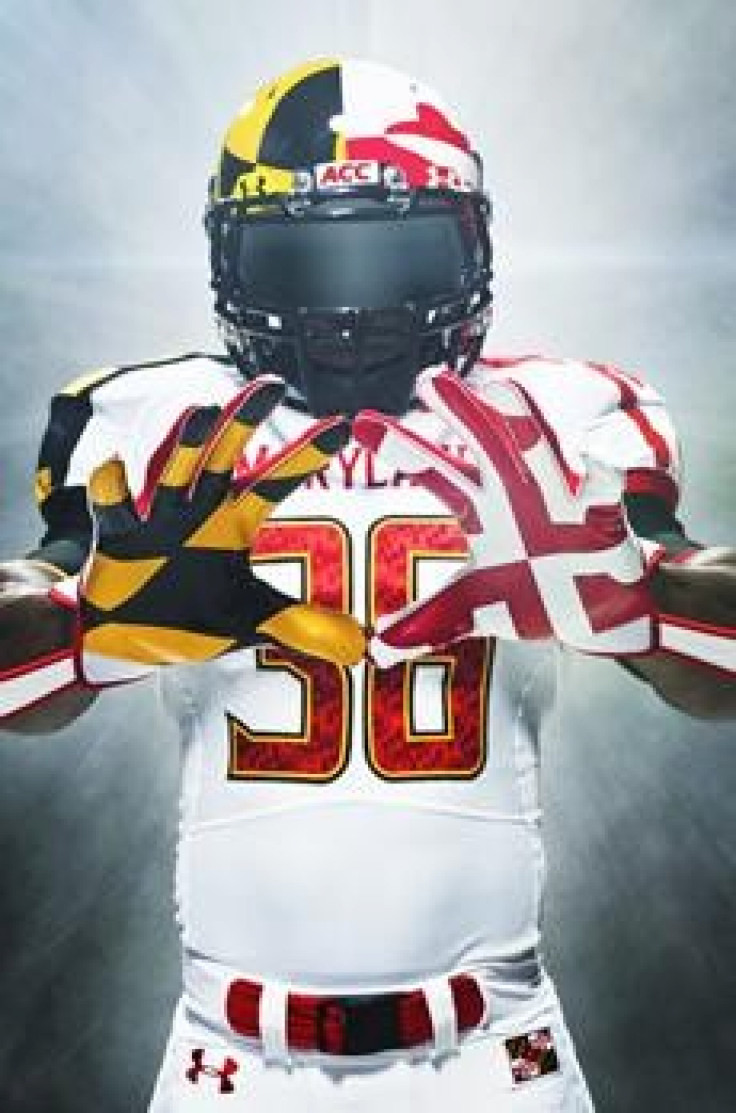 Those wildly controversial Maryland Pride state flag football uniforms can be yours if you participate in an upcoming school run auction.
The school announced on Thursday that the uniforms, which dominated social media Web sites after their Monday night unveiling, will be put up for auction due to overwhelming demand.
The Maryland athletic department will make 10 helmets and 10 jerseys available for purchase on Friday morning. Helmet bidding will begin at $500 and jerseys will start at $200 before the auction ends on Monday at 3 p.m.
The school -- facing major athletic department budgetary issues -- appears to be trying to cash in on the extremely polarizing uniforms. Everyone from CNN to Good Morning America to Lebron James weighed in on the uniforms, creating untold amounts of free marketing and now possibly a major chunk of money for the ACC school.
CNBC's Darren Rovell initially reported on Twitter that neither the school nor Under Armour would sell the specially made uniforms, but that was before the uniforms dominated television programs for days.
There is no way of knowing just how much the jerseys and helmets could go for, but if the amount of attention the uniforms have gotten over the last few days is any indication -- these memorabilia items could fetch quite the pretty penny.
© Copyright IBTimes 2023. All rights reserved.