Conversion Therapy Is 'Harmful' And Inappropriate For At-Risk LGBT Youth, Obama Administration Says In New Report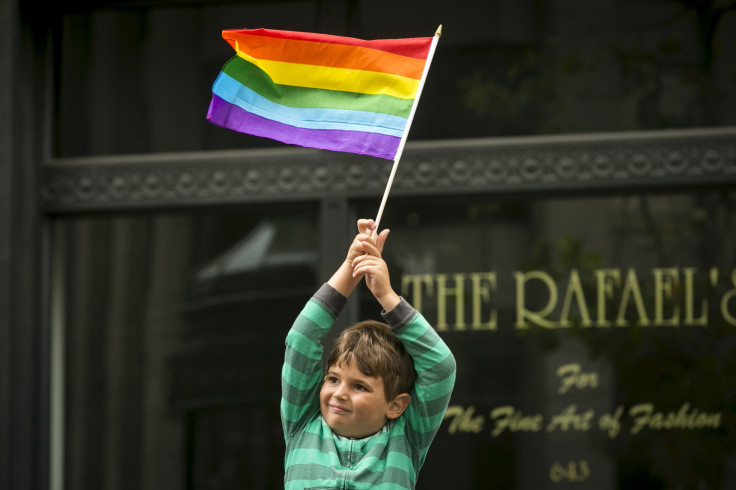 Variations in sexual orientation and gender identity among children are normal and should not be treated as mental or medical conditions in need of curing, the Obama administration's mental health experts said Thursday. In a new report by the Substance Abuse and Mental Health Services Administration, experts said so-called conversion therapy, a controversial "treatment" that aims to change a person's sexual orientation from homosexual to heterosexual, "is not an appropriate therapeutic approach based on the evidence."
The agency's report, titled "Ending Conversion Therapy: Supporting and Affirming LGBTQ Youth," comes several months after President Barack Obama announced his support for Leelah's Law, a proposed measure that would ban conversion therapy in the U.S. The report is also the first publication of consensus statements by a panel of American Psychological Association experts, who forcefully panned conversion therapy in July.
"When dealing with a sensitive topic such as gender identity or sexual orientation in young people, it is essential that families, educators, caregivers and providers seek the best available information and advice," Kana Enomoto, acting administrator for SAMHSA, said in a statement Thursday. The agency's report includes alternative methods for discussing sexuality and gender with young people, Enomoto added.
The expert panel stated that "conversion therapies or other efforts to change sexual orientation or gender identity are not effective, are harmful, and are not appropriate therapeutic practices," according to the report. The experts also highlighted how the harmful practice contributes to health disparities among lesbian, gay, bisexual and transgender youth, and pointed to existing efforts to end conversion therapy altogether.
LGBT adolescents are already at an increased risk for mental distress, substance abuse, suicidal ideation and attempts, as well as an increased exposure to bullying in school and homelessness, the experts noted. Conversion therapy can exacerbate those risks. Appropriate therapeutic approaches for LGBT youth struggling with identity include "providing accurate information on the development of sexual orientation and gender identity and expression; increasing family and school support; and reducing family, community and social rejection," according to the report.
Lawmakers in 18 states have introduced bans on conversion therapy for minors. California, New Jersey and Washington, D.C., already have bans in place, according to the Associated Press.
SAMHSA's report was welcomed by national LGBT groups, which have long called for an end to the practice. "Conversion therapy is child abuse, and the Obama administration has joined our call to ban its practice once and for all," Chad Griffin, president of the Human Rights Campaign, the country's largest LGBT civil rights advocacy group, said in a statement Thursday. "This is dangerous junk science that uses fear and shame to tell young people the only way to find love and acceptance is by changing the very nature of who they are."
Griffin added: "Today's new health report shows the extensive damage that so-called conversion therapy can cause and why it's so urgent that we end it in all 50 states."
Sexual Orientation Related Hate Crimes in the United States | FindTheBest
© Copyright IBTimes 2023. All rights reserved.