Coronavirus And Climate: Researchers Predict COVID-19 Could Spread More Easily In Cold Regions
KEY POINTS
Places experiencing significant outbreak including Wuhan and Iran have similar climates with average temperature of 41 to 52°F
Once the average temperatures rise above 54 degrees Fahrenheit, the virus may be harder to transmit
The research could help predict the regions that could experience the virus outbreak in the near future
The World Health Organization declared coronavirus, also known as COVID-19, a pandemic after it spread to over 120 countries, killing close to 5,000 people. Amid the crises, researchers have predicted that the virus could spread more easily in cold climates.
In a paper published Monday, researchers at the University of Maryland School of Medicine's Institute of Human Virology forecasted that the virus could follow "a seasonal pattern" that is similar to other respiratory viruses. This forecast is based on a study of typical weather patterns from 2019 as well as weather data from last few months. The predictions were based on another study which found that a "temperature of 39 degrees Fahrenheit and humidity level of 20 to 80 percent" were most favorable for the survival of the virus.
Wuhan, South Korea, Iran and Italy are the places experiencing a significant outbreak of the virus. The research paper states that all these places have similar climates with average temperature of 41 to 52 degrees Fahrenheit and hence the virus cannot easily spread once the temperature rises above 54 degrees Fahrenheit.
Mohammad Sajadi, the study leader, said, "Based on what we have documented so far, it appears that the virus has a harder time spreading between people in warmer, tropical climates. That suggests once average temperatures rise above 54 degrees Fahrenheit and higher, the virus may be harder to transmit, but this is still a hypothesis that requires more data."
If the hypothesis is proven right, it could help predict the regions that could experience the virus outbreak in the near future.
Robert Gallo, co-founder and director, Institute of Human Virology at the University of Maryland School of Medicine, said, "Through this extensive research, it has been determined that weather modeling could potentially explain the spread of COVID-19, making it possible to predict the regions that are most likely to be at higher risk of significant community spread in the near future."
"In addition to climate variables, there are multiple factors to be considered when dealing with a pandemic, such as human population densities, human factors, viral genetic evolution and pathogenesis," he said, adding that this research could help in "understanding, mitigating and preventing infectious threats."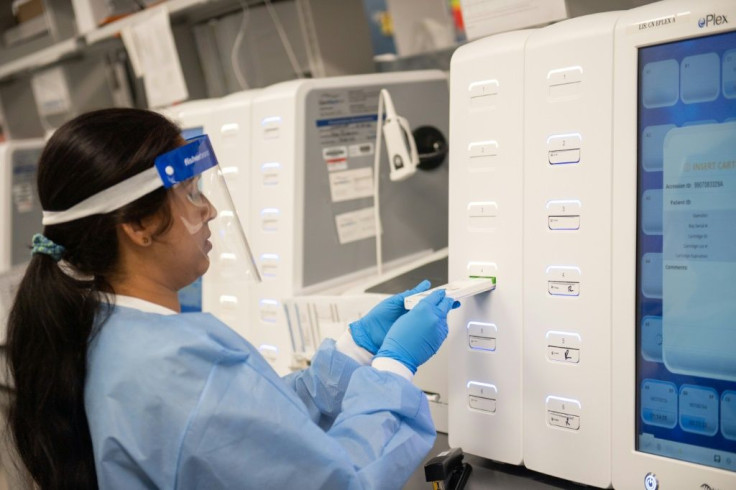 © Copyright IBTimes 2023. All rights reserved.
FOLLOW MORE IBT NEWS ON THE BELOW CHANNELS