Coronavirus Deaths: Spanish Military Finds Dead Bodies At Elderly Care Center
Spanish soldiers on Monday stumbled upon a tragic scene due to COVID-19. The country's military reported that soldiers working to provide medical support to care homes for the elderly found numerous dead bodies and other completely abandoned at several facilities. Authorities have reportedly launched an investigation into the incidents.
Spain has been hit particularly hard hit by the global outbreak. With nearly 40,000 confirmed cases and 2,696 deaths, the country ranks only behind Italy amongst European nations. Elderly people are said to be at an increased risk of the virus.
Margarita Robles, Defense Minister for Spain, said during a television interview with Telecinco that the Spanish government will "be strict and inflexible when dealing with the way older people are treated" at retirement facilities in light of these discoveries.
"We will exercise the most intensive monitoring of these centers," Robles said.
Staff members at these care homes had reportedly abandoned their posts and left residents alone as coronavirus continued to spread. An exact number for the dead found by the military has not been given.
In order to handle this influx of dead, an ice rink in the capital city of Madrid has been taken over for use as cold storage.
Roughly 19% of Spain's population is over the age of 60 and therefore at considerable risk from coronavirus. The country also boasts one of the highest life expectancies in the world at 82.83 years.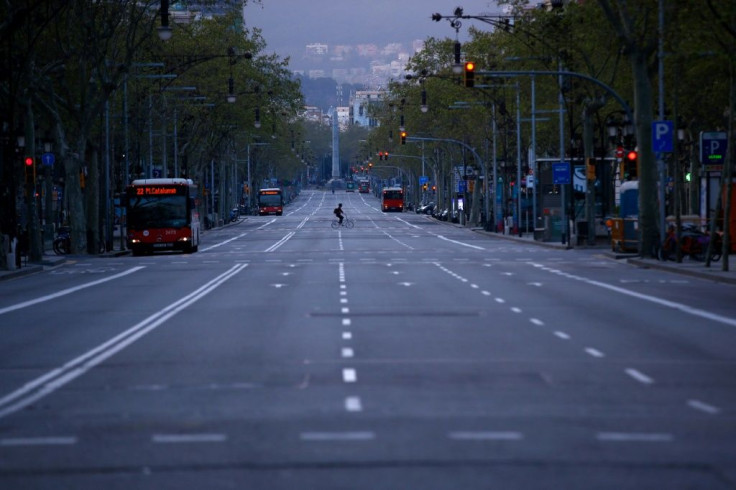 © Copyright IBTimes 2023. All rights reserved.