Coronavirus Developments: Possible Teacher Strike, Another Trump Hydroxychloroquine Promotion, Social Media Lockout
As the start of the school year beckons, teachers across the U.S. are faced with going back to the classroom amid growing cases of coronavirus and worries not enough is being done to protect both students and educators. President Trump was back to promoting hydroxychloroquine as a COVID-19 treatment in a series of retweets social media platforms removed, deeming them "false information."
For teachers, the move to go back to school presents challenges that many may not be ready to face. The American Federation of Teachers, the second-largest teachers union in the U.S. with 1.7 million members, said it would support its members if they decide to strike, calling it a "last resort."
Teachers are calling for adequate safety measures to be put in place in the states that are looking to reopen classroom doors this fall, and the union is pushing for schools to delay reopening until the coronavirus transmission rates fall below 1% and average daily test positivity rates stay below 5% in a given district.
The union is also calling for effective contact tracing, face mask requirements for both teachers and students, updated ventilation systems inside schools and procedures to help promote social distancing.
President Trump has demanded schools reopen in the fall, threatening to withhold federal funds.
Trump was criticized Tuesday for a series of retweets that touted the use of hydroxychloroquine, which were removed from Twitter, Facebook and YouTube as "false information about cures and treatments" for the coronavirus, CNN reported.
The video clip, which was first posted by Breitbart, showed four people who said they are part of America's Frontline Doctors, denouncing the use of face masks and promoting hydroxychloroquine as a treatment for COVID-19.
In the video, one woman says, "This virus has a cure, it's called hydroxychloroquine, zinc and Zithromax. You don't need masks, there is a cure."
Hydroxychloroquine has been shown to be ineffective at treating COVID-19, but has been touted by Trump nonetheless. Scientific studies have shown the anti-malaria drug can cause fatal heart arrhythmia.
The video was removed after Trump retweeted it to his more than 82 million followers, as did son, Donald Trump Jr. It was not taken down until after it had garnered more than 14 million views and was shared 600,000 times, CNN reported.
The video also prompted Twitter to restrict Trump Jr.'s Twitter account for 12 hours.
"We did not suspend the account. The screenshot shared directly says that Twitter required the Tweet to be deleted because it violated our rules, and that we would limit some account functionality for 12 hours," Twitter told Reuters.
The Centers for Disease Control and Prevention has said there is no drug or therapy yet approved by U.S. Food and Drug Administration to prevent or treat the virus.
In other coronavirus news: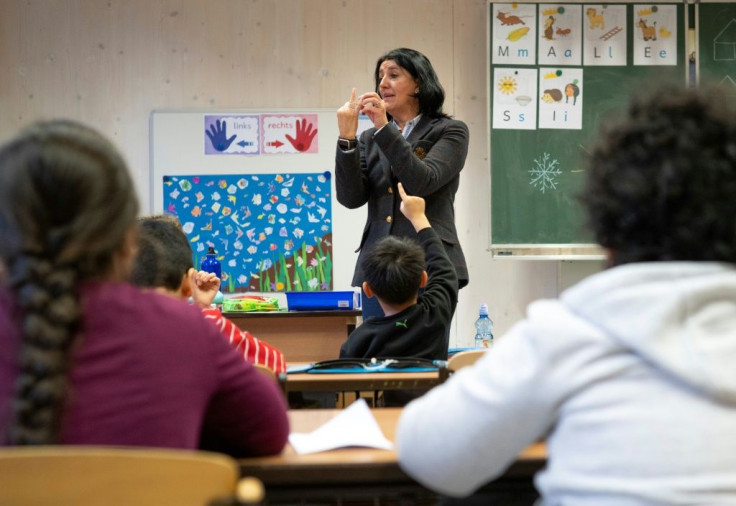 © Copyright IBTimes 2023. All rights reserved.