Coronavirus Economy: 1.5 Million Americans File For Initial Unemployment Claims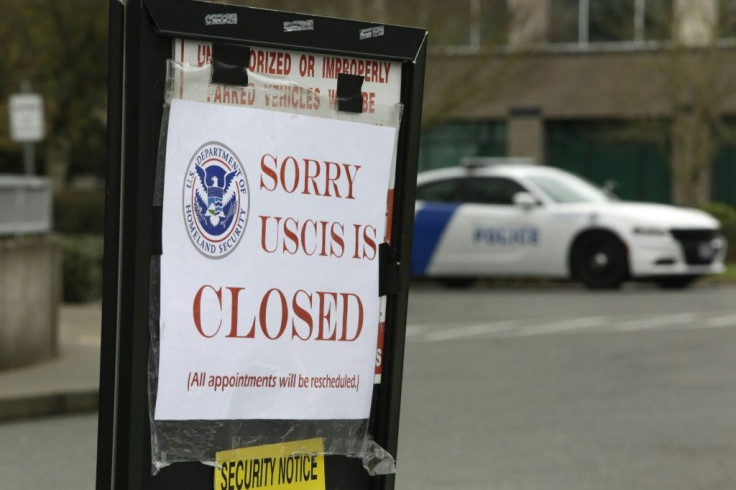 The Labor Department reported Thursday 1.5 million Americans filed initial unemployment claims last week, pushing to nearly 44 million the number of claims filed since the coronavirus pandemic forced the shutdown of the U.S. economy. The Bureau of Labor Statistics said the unemployment rate was 14.1% for the first week of June, up from May's 13.3% rate.
"Today's unemployment report provided the latest evidence that, despite some leaders' dreams of moving beyond the COVID-19 crisis, the United States is still in the throes of a major, ongoing joblessness crisis," unemployment expert Andrew Stettner, senior fellow at the Century Foundation, said in an email to International Business Times.
"This report confirms that labor market problems have shifted away from mass closings and layoffs in immediate response to shutdown orders, and toward still-catastrophic numbers of new layoffs related to the long-term, reverberating effects of a recession."
The Federal Reserve has predicted unemployment will remain in double digits for most of the rest of the year and won't fall back to 5.5% before the end of 2022. In February, unemployment was at a historic low of 3.5%.
BLS said more than 29 million Americans claimed unemployment last week, compared to 1.56 million in the comparable week of 2019.
For the week that ended May 30, nearly 9.3 million people claimed Pandemic Unemployment Assistance benefits in 44 states, and nearly 1.1 million claimed Pandemic Emergency Unemployment Compensation in 35 states.
"More than 760,000 additional claims were reported for the week ending June 13 under the expanded Pandemic Unemployment Assistance program. That suggests we are still dealing with more than 2 million new claims in the latest week," Bankrate.com senior economic analyst Mark Hamrick said in an email to IBTimes.
Stettner said it is too early for Congress to end the $600 a week federal pandemic unemployment payments with COVID-19 cases increasing in nearly two dozen states considering 22% of those eligible for the payments live in states where regular unemployment compensation is less than $300 a week.
"While some Republican policymakers have floated a 'reemployment bonus' as a replacement to federal unemployment benefits, the real problem is that millions of Americans won't be receiving a paycheck in the months ahead. The economic outlook is far worse than when Congress passed the CARES Act in March, and there's no doubt that a stronger and longer period of assistance is needed," Stettner said.
Unemployment was highest in Nevada, Puerto Rico, Hawaii, New York and Michigan, with the largest increases in claims filed in California, Massachusetts, Oklahoma, New York and Maryland. The biggest drops in claims were reported in Florida, Texas, Georgia, Michigan and Maine.
© Copyright IBTimes 2023. All rights reserved.