Coronavirus Second Wave: 'Worst Is Yet To Come', Warns WHO
KEY POINTS
WHO warns the "worst is yet to come" as countries battle COVID-19
It warns the disease spread is accelerating
Countries must unite to slow down this rapid spread, urges WHO
The World Health Organization (WHO) again warns the COVID-19 pandemic is worsening worldwide, and urges countries to unite to successfully tame the disease's untrammeled spread.
WHO Director-General Dr. Tedros Adhanom Ghebreyesus said the COVID-19 pandemic is accelerating worldwide since many countries that reopened their economies are seeing a resurgence in disease cases.
"Although many countries have made some progress, globally, the pandemic is actually speeding up," he said during a virtual news conference. "We all want this to be over. We all want to get on with our lives, but the hard reality is that this is not even close to being over."
Dr. Tedros again called on countries to come together. He pointed out that the "lack of global solidarity" continues to impede any effective global response to the pandemic.
He also noted many countries and world leaders remain divided on how best to combat COVID-19. He added countries need to share and learn from each other's experiences in combating the disease.
"The worst is yet to come," warned Dr. Tedros. "I'm sorry to say that, but with this kind of environment and condition, we fear the worst. And that's why we have to bring our acts together and fight this dangerous virus together."
Dr. Tedros pointed out most people remain susceptible to the disease and the virus still has a lot of room to move. His concerns were apparently sparked by new data from the United States showing those taken sick with COVID-19 are younger persons from 20 to 40 years of age.
The U.S. is the epicenter of the resurgence and is seeing 31 out of 50 states reporting large spikes in case numbers and hospitalizations. Deaths, however, remain below 1,000 per day.
WHO data reveals that as of Sunday, more than 60% of daily new cases came from countries in the Americas. More than 23% of the 189,077 new cases came from the U.S. WHO said Brazil was the only country in the world to report more new cases Sunday than the U.S.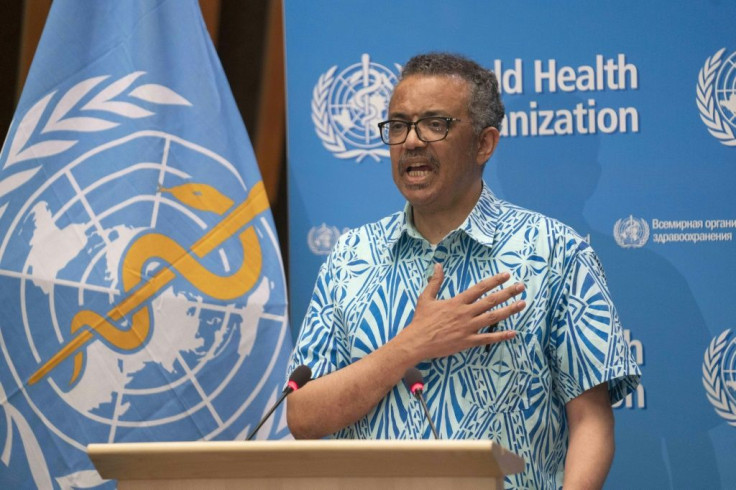 WHO data also shows new cases ballooning in several states. New records in case number highs are being set almost daily due to expanding outbreaks in the South and West of U.S. Record-high counts of daily new cases last week were reported in Arizona, California, Florida and Texas.
More alarmingly, the average age of patients in the U.S. has gotten younger. This startling fact was reported by health officials in Florida, Texas and elsewhere. This seems to be the reason why the number of deaths isn't rising as fast as it previously had. Death numbers will eventually rise, however.
"There are more cases," said Dr. Anthony Fauci, Director of the National Institute of Allergy and Infectious Diseases (NIAID). "There are more hospitalizations in some of those places and soon you'll be seeing more deaths."
Dr. Fauci said even though the deaths are decreasing nationwide, "this doesn't mean that you're not going to start seeing them coming up now."
© Copyright IBTimes 2023. All rights reserved.
FOLLOW MORE IBT NEWS ON THE BELOW CHANNELS