Coronavirus Update: Iran Releases 85,000 Prisoners To Contain COVID-19 Spread
KEY POINTS
Iran is struggling to contain the coronavirus; may have reported only a fifth of the cases
Iran released 85,000 prisoners to prevent the virus from spreading in its jails.
Iran is trying to scale up virus testing infrastructure
The Islamic Republic of Iran has temporarily released 85,000 prisoners from its jails as it struggles to contain the spread of the coronavirus. So far, over 850 people have lost their lives to COVID-19 and 14,991 people have been infected in the country.
Judicial spokesperson Gholamhossein Esmaili told reporters they have taken precautionary measures in jails to confront the outbreak.
According to Middle East Eye , the United Nations Special Rapporteur on human rights in Iran had asked Tehran to free all political prisoners temporarily from its overcrowded and disease-ridden jails to help stem the spread of coronavirus.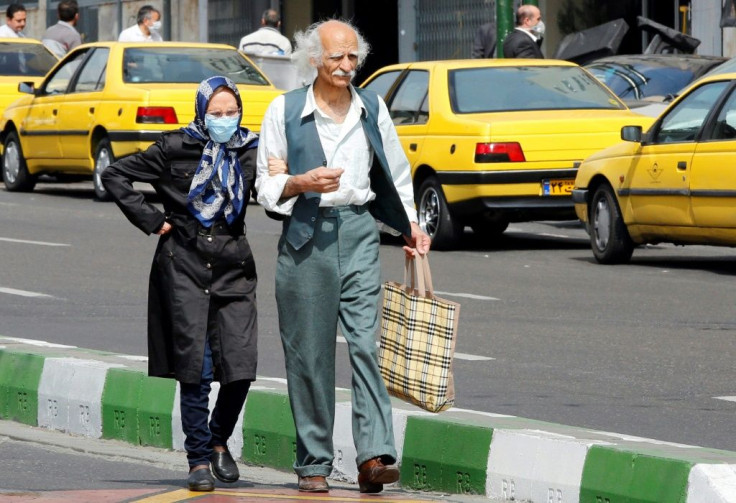 Iran has been criticized by western countries for not disclosing the real data on the number of deaths and infected following the coronavirus outbreak.
On Monday, Rick Brennan, regional emergency director for WHO, in an interview to Reuters said the number of cases reported in Iran could represent only about a fifth of the real numbers. Brennan said this could be due to testing being restricted to severe cases. "We have said the weakest link in their chain is the data. They are rapidly increasing their ability to test and so the numbers will go up," he explained. Brennan said Iran is committed to seriously tackle the outbreak.
Iran is challenged by its poor quality health services. More than 30 lawmakers have tested positive for the coronavirus and a religious leader, 78-year-old Ayatollah Hashem Bathayi Golpayegani, who tested positive just two days ago, died Tuesday.
Iran has the highest number of coronanvirus deaths and cases in the Middle East. And it is the third country in the world after China and Italy to be severely affected by the global outbreak.
© Copyright IBTimes 2023. All rights reserved.