Coronavirus Update: Latest Death Toll Hits 2,699, Vaccine To Start Human Trials
KEY POINTS
The first clinical trial for a new COVID-19 vaccine developed by a U.S. biotech firm will begin in April
Another trial will take place in July
If both trials are successful, the new vaccine will be available in 2021
On Monday, when China reported 409 new cases of COVID-19 infection and 150 more deaths, Massachusetts-based biotechnology company Moderna, Inc. delivered the first batch of its rapidly developed coronavirus vaccine to the U.S. National Institutes of Health (NIH).
As of early Tuesday afternoon, Hong Kong time, there are 80,147 confirmed cases of COVID-19 and 2,699 deaths. In addition, 27,657 are said to have recovered from the disease.
NIH through its National Institute of Allergy and Infectious Diseases (NIAID) in Maryland will launch the first human tests in April. These tests will determine if Moderna's experimental vaccine based on messenger RNA (mRNA) can help defeat the coronavirus outbreak now threatening to turn into a deadlier global pandemic
Moderna specializes in vaccines based on ribonucleic acid (RNA), which is a chemical messenger containing instructions for making proteins. Moderna sent vaccine vials from its Massachusetts manufacturing plant to NIAID. NIAID said it finished manufacturing about 500 vials on February 7.
The institute expects to start a clinical trial involving up to 25 healthy volunteers. The human trials will determine if two doses of the new vaccine are safe and can induce an immune response likely to protect against infection caused by severe acute respiratory syndrome coronavirus 2 (SARS-CoV-2), which is the virus that causes COVID-19.
NIAID Director Dr. Anthony Fauci said initial results from the human trials might become available in July or August. He also said even if the first study is positive, the new vaccine might not become widely available until 2021 because more studies and regulatory clearances are mandatory.
"The only way you can completely suppress an emerging infectious disease is with a vaccine," said Dr. Fauci. "If you want to really get it quickly, you're using technologies that are not as time-honored as the standard, what I call antiquated, way of doing it."
Observers said it's uncertain if Moderna's vaccine will work because its gene-based technology hasn't yet yielded an approved human vaccine.
"It is possible it's going to work, but we have to wait and see," said Moderna CEO Stephane Bancel.
Some experts said one risk of moving so fast with the vaccine is that Moderna and NIAID can't be certain they selected the best fragment of the virus's genetic sequence to target until the human study is completed.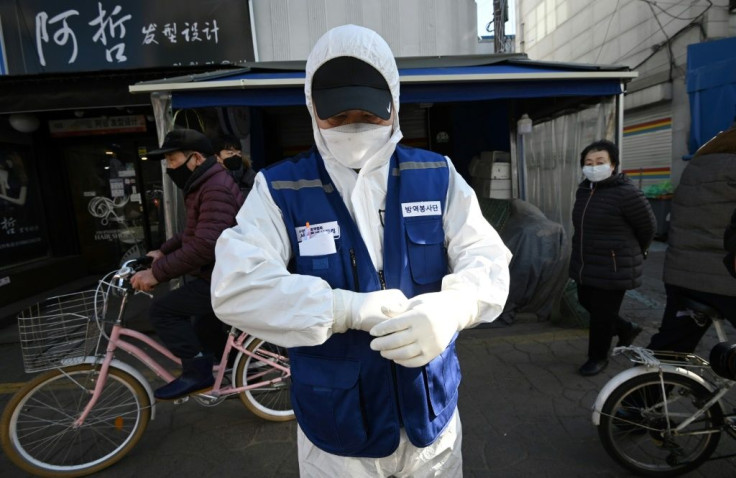 The first trial will be conducted at NIAID's clinical-trials unit in Bethesda. If this is successful, a second trial involving hundreds or thousands of participants might begin. This far larger trial might take anywhere from six to eight months, said Dr. Fauci said.
This trial could be conducted in the U.S. and China or in a region where the virus is spreading. This scenario is ideal to gauge if the vaccine can indeed reduce infection rates. If the second trial is positive, the vaccine might be ready for widespread use, said Dr. Fauci.
© Copyright IBTimes 2023. All rights reserved.