Coronavirus Update, March 14: What You Need To Know Today
KEY POINTS
House passes coronavirus relief bill after Trump tweets showing support
The President shows no symptoms, needs no testing
Apple will shut down every store outside greater China until March 27
A total of 5,441 people have died from thenovel coronavirus as of March 14, 2020, 7 a.m. EDT. There have been 146,276 confirmed cases across 146 countries and territories so far; 72,553 have recovered from the deadly virus.
Total cases in the United States are at 2,329, with 50 deaths. China has reported the highest number of cases, reaching up to 80,824. France and Germany also saw a huge spike in numbers. While France confirmed 3,661 cases, Germany confirmed 3,675 cases. Spain announced a state of emergency Friday, with the national total of infected people at 5,232.
House Passes Coronavirus Relief Bill After Trump Tweets Showing Support
In a series of tweets, President Donald Trump put an end to the uncertain negotiations between Speaker Nancy Pelosi and the Trump administration, saying "I fully support" the legislation. His backing of the legislation cleared the way for the House to pass the H.R. 6201, or the Families First Coronavirus Response Act, as a coronavirus relief measure. The $50bn package includes provisions for free coronavirus testing and paid emergency leaves. The Senate will take up the measure next week.
The President Shows No Symptoms But He Needs No Testing
Despite the two Brazilian dignitaries, with whom Trump shook hands with at a recent event, testing positive for the virus Friday, The White House physician confirmed that The President need not be tested or quarantined for the coronavirus.
"Additionally, given the President himself remains without symptoms, testing for COVID-19 is not currently indicated," the White House physician said in a statement.
Canadian Prime Minister Justin Trudeau Isolates Himself After Wife Tests Positive
Sophie Trudeau, the wife of Canadian Prime Minister Justin Trudeau, tested positive for the coronavirus and was in isolation. As a precautionary measure and following the advice of doctors, the prime minister will also be in isolation for a planned period of 14 days. Health officials are reaching out to those who've been in contact with Sophie.
Travel Bans Made Wider
President Donald Trump's travel ban from 26 European nations has come into effect. It excludes the U.K., the Republic of Ireland, and returning U.S. citizens.
The Pentagon announced a series of new travel restrictions for the U.S. service members and Defense Department employees. All domestic travel including station changes and temporary duty assignments are put on standby. The restrictions go into effect from March 16 and will continue through May 11.
Italy remains under lockdown as its healthcare system is struggling to cope with the increasing number of infected patients. Cambodia is banning foreign nationals arriving from Italy, France, Spain, Germany, and the U.S. for 30 days. The ban will be in effect from March 17. Vietnam suspended entry for people from 26 European countries as well as the U.K. Turkey announced that it will halt travel to and from nine European countries, effective Saturday.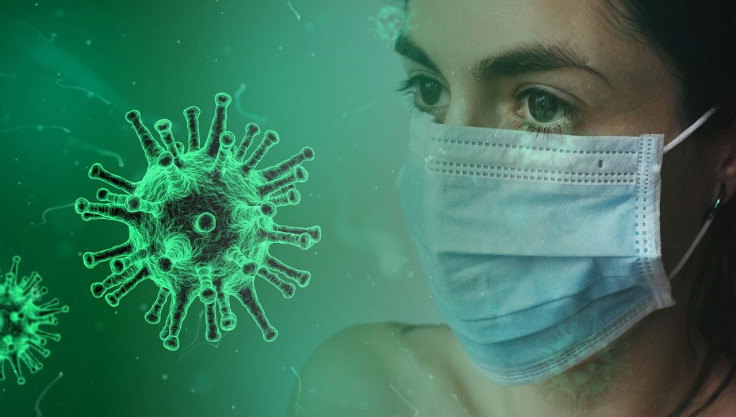 Public Schools In Washington D.C. Will Close From Monday
A total of 18 U.S. states including Washington, D.C., have so far announced school closures to limit the spread of the novel coronavirus. Schools in DC will remain closed from Monday until March 31.
Hundreds of Churchgoers Quarantined After Three More Members Test Positive
A 200-year-old church in Washington, D.C., has suspended all its services and meetings after three more members tested positive. With this, a total of five church members have now been infected. Father Timothy Cole was the first confirmed case in Washington, D.C. Cole took part in four services, which were attended by over 500 people. Worshippers were asked to self-quarantine as testing proceeds.
Apple Will Shut Down Every Store Outside Greater China Until March 27
Apple CEO Tim Cook said in a tweet that the company will shut down all its stores worldwide except for those in greater China until March 27.
The company in a statement said, "As rates of new infections continue to grow in other places, we're taking additional steps to protect our team members and customers."
Apple employees worldwide can work remotely from wherever possible. All work sites will undergo deep cleaning and health screenings. Customers can still shop on the Apple website, or get customer support online.
© Copyright IBTimes 2023. All rights reserved.