Coronavirus Update: White House Steps In To 'Rapidly' Investigate Origins Of NCov
KEY POINTS
Fake news claims the U.S. created and unleashed the Wuhan coronavirus on China
U.S. scientists have been called on to refute this conspiracy theory
White House asks experts to "rapidly" investigate the origins of the virus
The presidents of the National Academies of Sciences, Engineering, and Medicine (NASEM), which represents the collective genius in the scientific national academies of the United States, have agreed to investigate the true origins of the Novel coronavirus (2019-nCoV) currently causing disease, death and panic throughout the world.
Marcia McNutt, president of the National Academy of Sciences (NAS), has received a letter from Kelvin Droegemeier, director of the White House's Office of Science and Technology Policy (OSTP). The letter requests American scientific experts to "rapidly" look into the origins of the virus in order to address both the current spread, and "to inform future outbreak preparation and better understand animal/human and environmental transmission aspects of coronaviruses."
Droegemeier also called for a "meeting of experts, particularly world class geneticists, coronavirus experts, and evolutionary biologists."
In response to Droegemeier's letter, the presidents of the three scientific academies comprising NASEM submitted a synopsis of their research into the Wuhan coronavirus, as 2019-nCoV is also known. They called Droegemeier's request "timely given the declaration of a public health emergency and potential for misinformation to confound the response."
The internet is awash with fake news about the origins of the Wuhan coronavirus. Especially damaging to the U.S. are allegations fanned by the Russian government and Russian social media the U.S. developed the coronavirus as a weapon to attack and weaken China.
Russia's intelligence services are apparently behind a well-coordinated social media campaign to blame the U.S. for creating and unleashing the Wuhan coronavirus on the world. They assert 2019-nCoV is an American biowarfare weapon developed by U.S. scientists.
Eto Buziashvili, an analyst at the Atlantic Foundation's Digital Forensic Research Lab, published a report Thursday detailing how Russia's state propaganda units are disseminating different versions of conspiracies alleging the coronavirus is a U.S. creation.
Western intelligence sources quoted by media said posts blaming the U.S. for attacking China with 2019-nCoV first began appearing on pro-Russia social media outlets such as VK (VKontakte) and Topcor.ru. The fake news has now spread to traditional Russian news media organizations such as Pravda and Izvestia and state propaganda platforms.
A Russian website called Katushya.org says the People's Liberation Army (PLA), China's armed forces, is claiming the coronavirus was artificially produced in U.S. laboratories with the goal of destroying China from within. The website contends the outbreak is a U.S. bioweaponry reconnaissance operation aimed at testing the capabilities of Chinese biological weapons defenses.
The United States has 12 confirmed cases of the Novel coronavirus.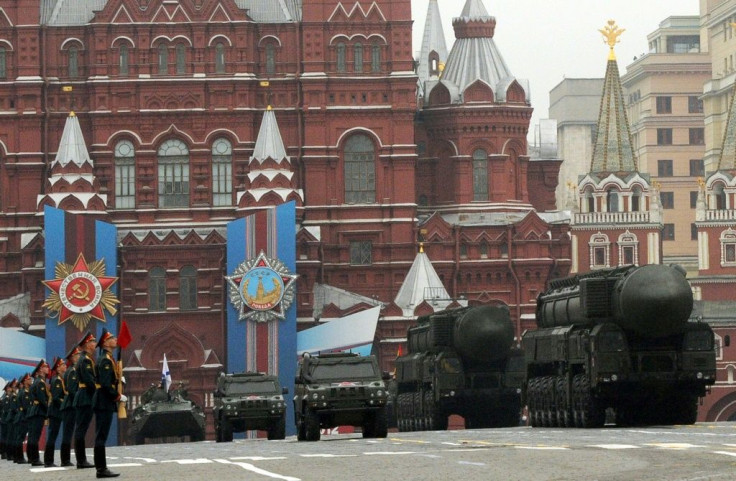 © Copyright IBTimes 2023. All rights reserved.
FOLLOW MORE IBT NEWS ON THE BELOW CHANNELS