Coronavirus Update: WHO Praises Sweden For Resisting Lockdown Despite Growing COVID-19 Cases And Deaths
KEY POINTS
Sweden continues with its relaxed approach toward containing COVID-19
This approach, which relies on the willingness of Swedes to abide by distancing guidelines, has drawn praise from the WHO
This self-regulation hasn't allowed COVID-19 to spread out of control, claims WHO

Sweden's experiment seeking to confer "herd immunity" against COVID-19 on its population -- and not relying heavily on movement restrictions and strict social distancing -- isn't going well for its senior citizens.
Its relaxed approach compared to its locked down Nordic neighbors relies mostly on residents voluntarily complying with strict but voluntary distancing standards. Sweden, which has a population of 10 million, has also banned gatherings of more than 50 people, but has allowed shops, bars and primary schools to remain open.
It has now, however, barred visits to nursing homes and ordered people over 70 to self-isolate if they feel ill. Unfortunately, senior citizens are being infected by nursing home staff that can freely move about in society.
As a result, one-in-three COVID-19 deaths has taken place in care facilities for the elderly, admitted Dr. Anders Tegnell, state epidemiologist and the architect of the country's relaxed approach to dealing with the pandemic.
Sweden's loose restrictions were assailed by 2,300 academics that signed a letter last month calling for the government to reconsider its controversial approach.
"We must establish control over the situation, we cannot head into a situation where we get complete chaos. No one has tried this route, so why should we test it first in Sweden, without informed consent?" said Cecilia Soderberg-Naucler, a professor at the Karolinska Institute.
Despite these alarming realities, Sweden's approach was still lauded by the World Health Organization (WHO). Surprisingly, WHO has praised Sweden as a "model" for battling COVID-19.
There are "lessons to be learned" from Sweden, which is relying on the self-discipline of its citizens to defeat the pandemic, contended Dr. Mike Ryan, executive director of WHO's Health Emergencies Program, which is responsible for the international containment and treatment of COVID-19.
"I think there's a perception out that Sweden has not put in control measures and just has allowed the disease to spread," noted Dr. Ryan. "Nothing can be further from the truth."
On Wednesday, Dr. Ryan told the media instead of lockdowns, Sweden has "put in place a very strong public policy around social distancing, around caring and protecting people in long term care facilities."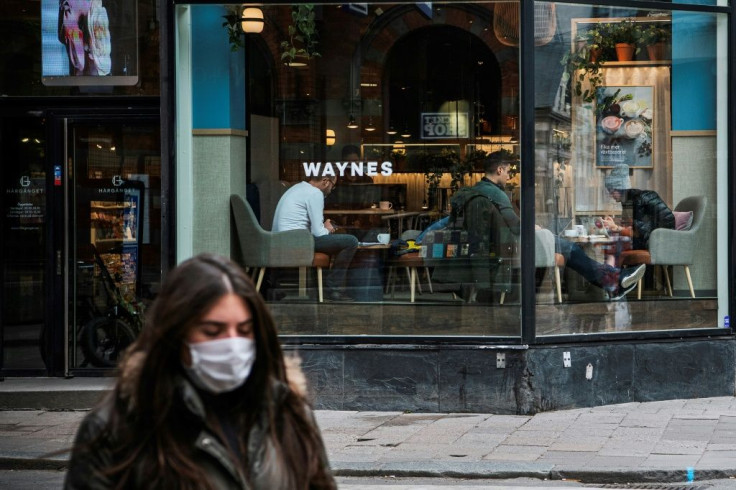 He said what Sweden has done differently is to rely heavily on its relationship with its citizenry and the ability and willingness of Swedes to implement self-distancing and self-regulate.
"In that sense, they have implemented public policy through that partnership with the population," according to Dr. Ryan.
He also pointed out Sweden has accelerated coronavirus testing while having adequate hospital capacity to cope with any spike in cases.
"I think if we are to reach a new normal, Sweden represents a model if we wish to get back to a society in which we don't have lockdowns," claimed Dr. Ryan.
Sweden ranks 21st on the list of the most heavily infected countries in the world. It had 20,302 confirmed cases and 2,462 deaths as of 05:48 GMT on Thursday. This total is far higher than its Nordic neighbors of Norway, Denmark and Finland.
Denmark, with a population of 5.8 million, reports 9,206 cases and 443 deaths. Norway has 7,680 cases and 207 deaths among 5.4 million. Finland has 4,906 cases and 206 deaths out of a population of 5.5 million.
© Copyright IBTimes 2023. All rights reserved.
FOLLOW MORE IBT NEWS ON THE BELOW CHANNELS