Coronavirus Update: Wife Of Canada PM Justin Trudeau Positive For COVID-19
KEY POINTS
Sophie Grégoire Trudeau has self-quarantined after being infected by COVID-19
She seems to have acquired the virus in the United Kingdom
Her husband has quarantined himself along with her
Sophie Grégoire Trudeau and her husband, Canadian prime minister Justin Trudeau, have entered into self-isolation at their official residence at 24 Sussex Drive in Ottawa after she tested positive for COVID-19. She was likely infected during a recent speaking engagement in the United Kingdom.
While in the U.K., she also attended the star-studded WE Day event in London on March 4 with her daughter, Ella-Grace, and her mother-in-law, Margaret Trudeau. Ella-Grace and the other two Trudeau children, Xavier, 12, and Hadrien, 6, were kept home as they awaited the results of their mother's test, said the Prime Minister's Office (PMO).
"Following medical advice, she will remain in isolation for the time being. She is feeling well, is taking all the recommended precautions and her symptoms remain mild," said a tweet by Cameron Ahmad, Trudeau's communications director.
Trudeau himself is in "good health with no symptoms," according to Ahmad. He also said doctors are contact tracing to people that have been in close contact with Grégoire Trudeau. Trudeau will address Canadians on Friday to add more clarity to the situation he faces with his wife of 14 years.
"As a precautionary measure and following the advice of doctors, he will be in isolation for a planned period of 14 days," said Ahmad. "Also on the advice of doctors, he will not be tested at this stage since he has no symptoms."
On Thursday, Trudeau announced earlier he'd be in isolation and working from home after his wife showed mild flu-like symptoms, which were later confirmed to be caused by COVID-19.
Grégoire Trudeau, a lover of culture, arts, and films and who's actively involved in charity work, thanked people that have reached out to her. She urged people to share the facts about the virus and take their health seriously.
"Although I'm experiencing uncomfortable symptoms of the virus, I will be back on my feet soon," she said in a statement.
"Being in quarantine at home is nothing compared to other Canadian families who might be going through this and for those facing more serious health concerns."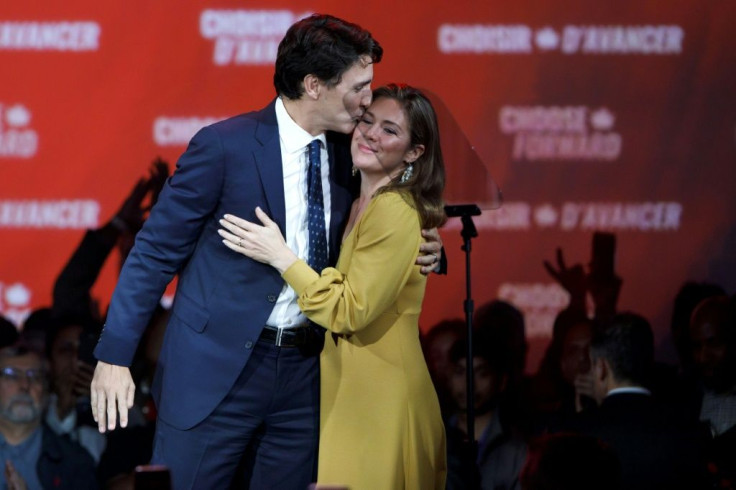 © Copyright IBTimes 2023. All rights reserved.