Costa Concordia Salvage Operations In Pictures: Wreckage Lifted Off From Reef Bed
Operations to upright the wrecked Costa Concordia cruise ship, which rests on its side off the coast of Giglio Island in Italy, began on Monday, marking the largest salvage attempt in maritime history. After three hours of the operation, the engineers had successfully raised the ship up from the reef floor.
Coming up next is a painstakingly slow and complex process to set the gigantic vessel upright in the water. The operation was delayed by three hours and began at 9:00 a.m. local time (3:00 a.m. EDT) because bad weather overnight hampered last-minute preparations.
The salvage crew, from a multinational team of about 500 members, are working to haul the capsized ship out of the water with steel cables and winches. If successful, the massive salvage operation, dubbed as the world's most expensive at more than 600 million euros ($795 million), will set the once luxurious cruise liner in an upright position on a cement float until the summer of 2014, when it will be towed and scraped.
The success of the project, named "The Parbuckling Project," depends on the extent of damage sustained by the 950-foot-long vessel, which weighs about 114,000 tons and is twice as heavy as the Titanic, and has been lying submerged on its side for the past 20 months.
However, Sergio Girotto, a chief engineer with the salvage team, said that the submerged hull has suffered "huge damage" but it is no worse than what was expected by the engineers, the Telegraph reported.
The Costa Concordia capsized after it ran aground on reefs off the coast of the island of Giglio on Jan. 13, 2012, after it came too close to shore during a cruise.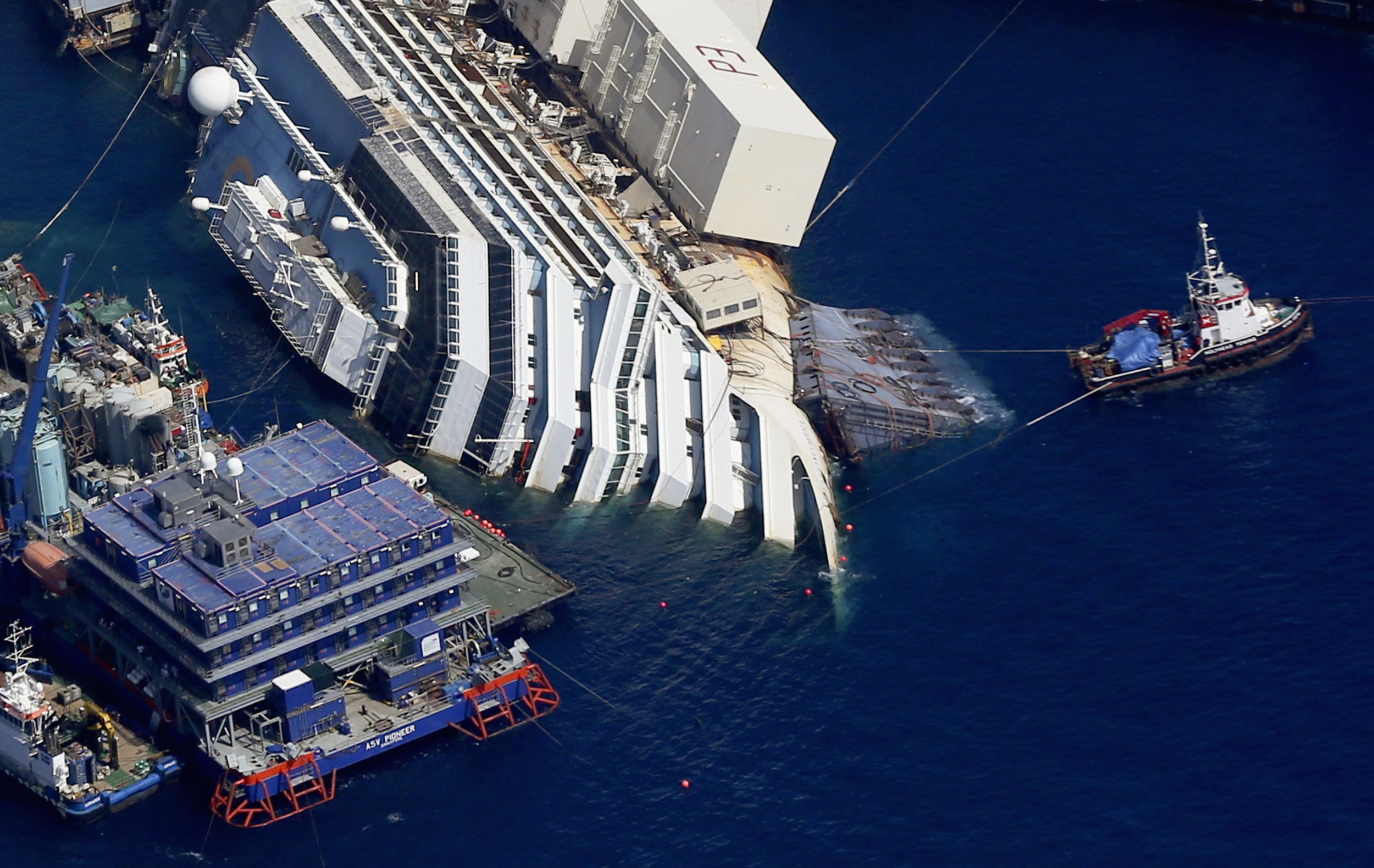 © Copyright IBTimes 2023. All rights reserved.