Costa Rica's New Government Seeks A Stronger Relationship With Brazil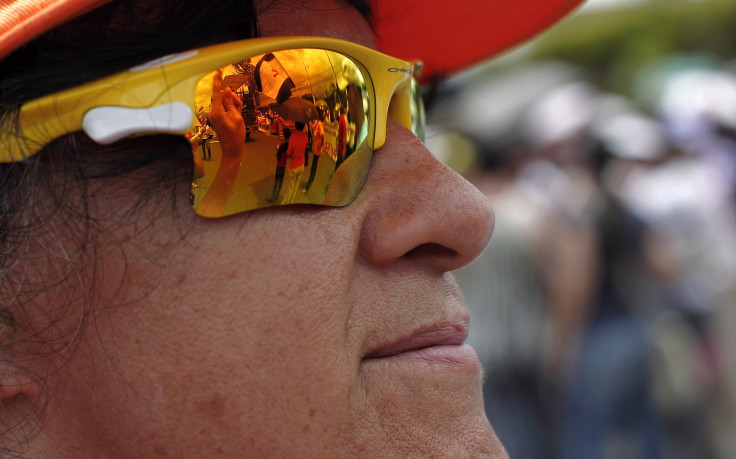 Central America's most stable democracy is turning left and south.
After six decades of center-right administrations, the new socialist government in Costa Rica will likely turn away from a long-standing U.S.-centric foreign policy and towards stronger relations with Brazil and other Latin American countries, say political analysts.
When Luis Guillermo Solís, the former professor who won the April election with 70 percent of the votes, was inaugurated on May 8 in San José, he made it clear that he was moving away from the foreign policy of his predecessor, Laura Chinchilla.
"Previous Costa Rican presidents have not looked south, and I want to do it," he said in an interview following his inauguration, asserting his intention of strengthening relations with Brazil.
In the last decade, Central to South American trade has been slim. The U.S. remains Costa Rica's largest trade partner, dominating 47 percent of the trade in 2012. Trade between the countries has increased since the signing of the free trade agreement (FTA) in 2007, spiking from $7 billion in 2005 to $19 billion in 2013.
The rest of Latin America accounts for just 16.5 percent of Costa Rica's trade -- including Mexico (7.5 percent) and Brazil (1.7 percent) -- according to statistics from the Massachusetts Institute of Technology.
Due to the volume and importance of trade with the U.S., Costa Rica's economy echoed that of its northern neighbor during the recession years. In 2009, just a year after the American financial crisis, Costa Rica's GDP growth rate plummeted to negative 4.6 percent. Currently, it's back to a healthy 4.19 annual rate.
By pivoting south, Solís says he wants to unshackle the country from its dependence on the U.S. "Costa Rica has not grown as much as it could because the U.S. has been in recession," he said. "I want to avoid that happening again."
In 2007 Solís opposed the FTA, arguing that it would hurt Costa Rican producers and favor the U.S. But for the near term at least, the new president says he intends to keep the agreement. "There is just no way to go back now."
Solís made it clear that he does not intend to radicalize his politics, Cuba-style, as some had predicted -- and hoped. Venezuela, for instance, expressed its support for the new socialist government as soon as the first election results trickled in.
"We offer all our support, on anything," said Venezuelan Vice President Jorge Arreaza. "Our energy, our social missions, our ability to cooperate in any field. We want to strengthen social, cultural, scientific and economic relations."
Solís, however, has pledged not to join the Latin American bloc of radical leftist countries, of which Venezuela is arguably the leader. "I see myself as a moderate, not unlike many recent European leaders," he said in an interview with the Miami Herald, citing Uruguay's José Mújica and Chile's Michelle Bachelet, both pragmatic leftists, as his inspirations.
But he intends to keep relations cordial. "Costa Rica will continue to have very good relations as it has had until now with ALBA member countries," he said, referring to the Bolivarian Alliance for the People's of Our Americas, a leftist bloc of countries that includes Venezuela, Bolivia, Ecuador and Nicaragua.
"I am not afraid of having good relations with many of these countries," he said.
Analysts see in Solís a link between the socialist ideas of the hard left and the free-market policies of the U.S.
"The new government is more a turn into a traditional social democracy," said Roberto Artavia, political and economic analyst and former director of the Instituto Centroamericano de Administración de Empresas (Central American Institute for Business Administration).
© Copyright IBTimes 2023. All rights reserved.