Could Volvo Polestar 2 Be The Real Tesla Killer? Price Similar To Model 3
Polestar unveiled its Tesla Model 3 Killer, "Polestar 2," last February amid lavish fanfare.
Polestar is a brand and performance company of Volvo Cars, which is owned by China's Zhejiang Geely Holding Group.
At its unveiling, Polestar 2 was billed by Volvo Cars as the first electric car competing directly against the Tesla Model 3 luxury all-electric four-door compact executive sedan. The announced starting price for Polestar 2 in February came to a reasonable $45,400 (€39,900) in Europe. In the United States, the starting price was announced at $55,000 (with federal incentives) for the launch edition.
The limited launch edition, which will be manufactured during Polestar 2's first 12 months, starts at $68,200 (€59,900). Pricing of Polestar 2 in China will be announced later, according to Volvo Cars.
Analysts were expecting Volvo Cars to trim Polestar 2's price in both Europe and the U.S. to make it more competitive against the established Model 3, which entered production in July 2017.
Volvo Cars on Sunday announced the price for the Polestar 2 all-wheel drive (AWD) in Norway, Sweden, Germany, the United Kingdom, The Netherlands and Belgium at some $65,000 (€59,000). Norway gets to sell the Polestar 2 at a much lower $50,000 (€46,000), while this EV's price in the U.K. comes to $61,000 (€56,000).
The European prices include VAT and three years of routine service and maintenance in all covered territories. All configurations are AWD. Polestar 2 will only be sold online.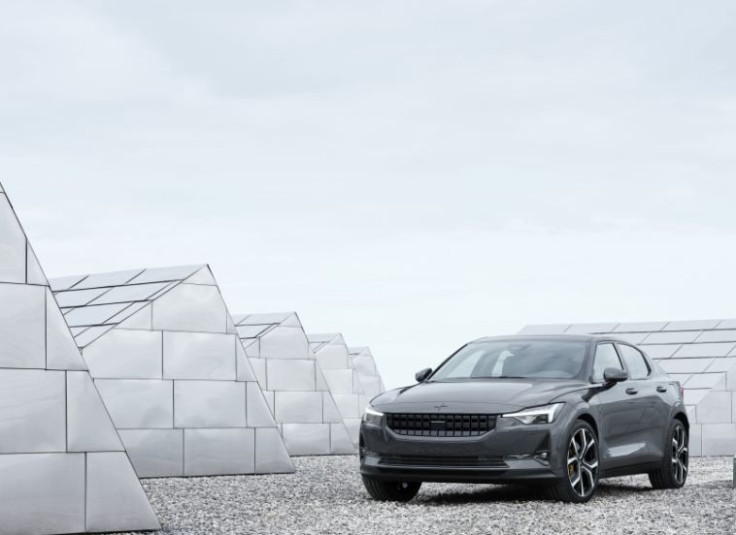 On the other hand, the Tesla Model 3 Long Range AWD sells for similar prices to the Polestar 2 in Europe, depending on the country, according to Elektrek. The prices only differ somewhat in Germany (where it's about €48,000) and the U.K. (where its €42,000).
Pricing for Polestar 2 hasn't been finalized for the U.S. and China. Volvo Cars, however, expects this EV to be sold for $63,000 in the U.S. and $64,000 (RMB460,000) in China, prices that hew to earlier estimates.
The European prices for Polestar 2, however, compare favorably with current U.S. prices for the Model 3 Long Range AWD ($47,990) and the Model 3 Long Range AWD Performance ($55,900).
© Copyright IBTimes 2023. All rights reserved.