COVID Scam: Fake Test Results Look To Outwit International Travel Restrictions
As the requirement for travelers to provide a negative COVID test to enter countries around the world expands, the illegal sale of fake test results is on the rise, Europol has warned.
The agency said on Monday that as long as these travel restrictions are in place, it believes it is very likely that criminals will "seize the opportunity of producing and selling fake COVID-19 test certificates."
Europol said it has already seen a series of cases of fraudulent COVID test certificates being sold to travelers. It suspects that more instances will occur based on the ability to produce high-quality, counterfeit, forged, or fake documents through a variety of technology sources.
In one case, Europol said it caught a forgery ring selling negative test results to passengers at the Charles de Gaulle Airport in Paris, where the documents were being sold for €150 to €300 (approximately $181-$363 USD). Another instance in the U.K. saw fake COVID documents being sold by fraudsters for £100 ($137).
In December, the Spanish National Police caught up with another bad actor, who was selling fake tests for €40 ($48). In the Netherlands, scammers were discovered selling fake negative test statements for €50 to €60 ($60 to $72) through messaging apps.
Europol was also alerted to an incident of fake COVID test results being allegedly sold by the Irish crime network Rathkeale Rovers Mobile Organised Crime Group.
The news of the falsified tests in Europe comes shortly after the U.S. enacted its own requirement to have a negative COVID test result when flying from an international country into the states.
On Jan. 30, the U.S. also issued a new requirement for travelers to wear face masks on all airplanes, ships, ferries, trains, subways, buses, taxis, and ride-share vehicles. The mask mandate also applies to transportation hubs, including airports, seaports, train, bus, and subway stations.
"America's transportation systems are essential," Centers for Disease Control and Prevention Director Dr. Rochelle P. Walensky said in a statement. "Given how interconnected most transportation systems are across our nation and the world, when infected persons travel on public conveyances without wearing a mask and with others who are not wearing masks, the risk of interstate and international transmission can grow quickly."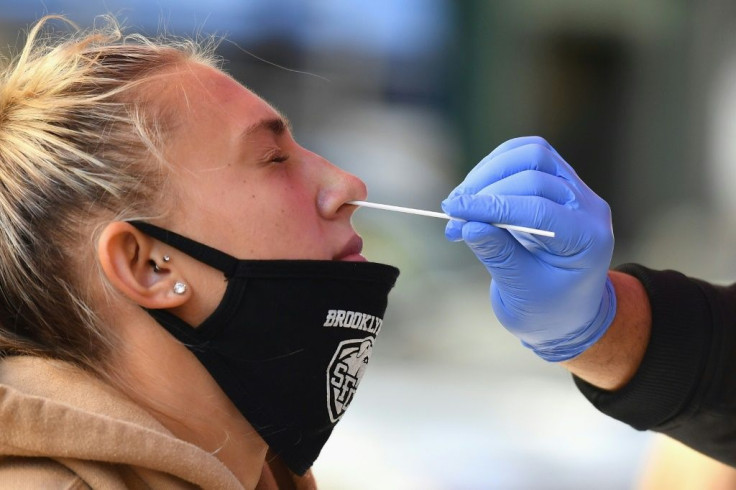 © Copyright IBTimes 2023. All rights reserved.