COVID Vaccine Theft: Paramedic Steals Doses In Alleged Coverup. 'What Were You Thinking?'
A public servant, who was hailed at 2020's Paramedic of the Year, has been arrested and charged with the theft of COVID vaccines.
Joshua Colon, a 31-year-old Polk County Fire Rescue paramedic, was taken into custody in Florida on Monday after three doses of the COVID-19 Moderna vaccine that were earmarked for first responders went missing, the county's sheriff's office said.
"It's a matter of public trust, we take that seriously," Polk County Fire Rescue Chief Robert Weech said at a news conference on Tuesday. "We had a special duty, and that was to deliver the vaccine to the first responders that are out there helping the public."
In an affidavit, Colon allegedly said that he forged the vaccine screen and consent forms for the stolen vaccines after he was directed to do so by a supervisor.
On Jan. 6, Colon received three vials that contained 10 COVID vaccines each and was directed to administer the drug to first responders at Station 38 in Davenport, Florida.
The affidavit said that Colon was to report the number of doses administered, which he first listed as 28, saying two doses were wasted – a normal occurrence due to possible time exposure.
Colon, who resigned from his position on Jan. 22, then retracted the information, saying he administered 27 vaccines, and three were wasted.
Days later, the Florida Health COVID-19 Vaccine Screening and Consent Forms were requested from Colon. He then provided 21 forms and a log but said that 23 vaccine recipients had received the drug. Two forms were missing, and one was missing a birth date.
When Colon was asked about the missing data, he offered up the names of three different people – two firefighters and the name of one person that does not exist.
Colon allegedly admitted to deputies on Monday that he created and signed the forms himself, saying they were "fictitious."
According to Colon, his supervisor had joked with him to get some of the COVID vaccines for his mother and to report them as waste. Colon told deputies that he refused, but the supervisor told him he would report him for selling vaccines.
Colon said he was ordered to go on a lunch break that same day by his supervisor, leaving the vaccines in the refrigerator with a label tab. As he returned, he found the label was tampered with and three vaccines were missing.
He did not question his supervisor; however, he did say he became "suspicious." He did not report the incident to anyone with the Polk County Fire Rescue department.
Polk County Sheriff Grady Judd said during Tuesday's news conference that two doses of the vaccine were found in the supervisor's car.
Weech said the vaccines were not viable for use.
"The bottom line is, Joshua tried to cover for the [supervisor]," Judd said. "Joshua set up the circumstance for the vaccines to have been stolen. Had Joshua simply gone to his boss right then, he'd have been the hero."
Judd continued, "I only have one question for them. What were you thinking?"
Colon is being charged with four counts of forgery, four counts of uttering forged instruments, four counts of falsifying medical records, one count of misconduct, one count of criminal use of personal ID, and two counts of creating a fictional personal ID.
He was released after posting bond.
In a statement to CNN, David Carmichael, an attorney for Cohen, said his client "deeply regrets his weakness in failing to alert the Chain of Command to the theft of the vaccine, accepts responsibility for his error in covering up the theft, and in an effort to protect the reputation of his agency, has resigned his position."
An investigation is ongoing, the Polk County Sheriff's Office said. The sheriff's office also said it is investigating the role the supervisor played in the theft of the vaccines and the fraudulent documents.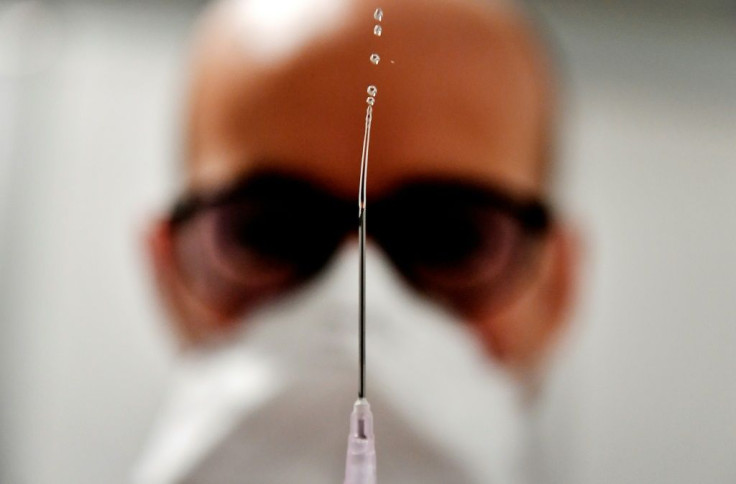 © Copyright IBTimes 2023. All rights reserved.