CPAC 2012 Live Stream: Where to Watch Republican Leaders Speak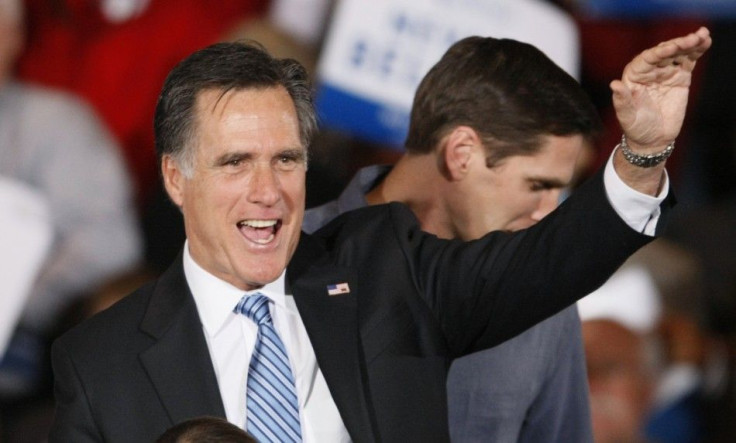 Most of the biggest names in the Republican Party and thousands of conservatives gathered together at the Marriott Wardman Park Hotel in Washington D.C. for CPAC 2012, the Conservative Political Action Conference.
CPAC 2012 will set the tone for the rest of the Republican Party, as leaders decide and collaborate what direction they want to go in. Featured speakers include presidential candidates Mitt Romney, Newt Gingrich and Rick Santorum. Former vice presidential candidate and Alaska Gov. Sarah Palin will be closing the three-day conference.
Other notable attendees are House Speaker John Boehner, Senate Minority Leader Mitch McConnell and personalities like Andrew Breitbart. Former presidential candidates Michele Bachmann and Herman Cain will be speaking, and Sen. Rand Paul will represent his father Ron, who is campaigning in Maine.
When is It?
CPAC 2012 begins at 9 a.m. on Feb. 9, 2012. There are speeches from the Marriott Ballroom throughout the day, for three days until Saturday evening.
Where to Watch
CPAC features many different panels, but only the keynote speeches will be live streamed by the American Conservative Union. You can find that live stream at: http://conservative.org/cpaclive/. The ACU is the only organization with rights to live stream the conference.
Check back at IBTimes.com for more content about CPAC 2012 from Washington, D.C.
Who is Speaking?
The full agenda can be found here. All speeches at the Marriott Ballroom will be live streamed.
A rundown of the major speakers for today is below:
THURSDAY Feb. 9: 9:00 a.m. -- Al Cardenas, American Conservative Union, Chairman 9:25 a.m. -- Sen. Jim DeMint (R-SC) 10: 35 a.m. -- Sen. Marco Rubio (R-FL) 11:50 a.m. -- Sen. Mitch McConnell (R-KY) 12:10 p.m. -- Rep. Steve King (R-IA) 12:20 p.m. --Rep. Michele Bachmann (R-MN), Former Presidential Candidate 12:30 p.m. -- Rep. jim Jordan (R-OH) 1:20 p.m. -- Gov. Rick Perry 1:35 p.m. -- Speaker John Boehner (R-OH) 1:50 p.m. -- Kirk Cameron, actor 2:50 p.m. -- Attorney General Kenneth Cuccinelli of Virginia, recipient of Defender of Constitution Award 3:10 p.m. -- Arther Brooks, American Enterprise Institute President 3:20 p.m. -- Tony Perkins, Family Research Council President 3:30 p.m. -- Lt. Col. Oliver North 4:25 p.m. -- Herman Cain, Former Presidential Candidate 4:40 p.m. -- Rep Rand Paul 7:30 p.m. -- Rep. Paul Ryan
FRIDAY Feb. 10
9:00 a.m. -- Mike Huckabee, Former Gov. of Arkansas 10:10 a.m. -- Gov. Bob McDonnell of Virginia10:50 a.m. -- Sen. John Barrasso (R-WY) and Rep. Conne Mack (R-FL) 10:25 a.m. -- Rick Santorum 11:15 a.m. -- Herb London 11:30 a.m. --Sen. Jim Inhofe (R-OK) 11:40 a.m. -- Carly Fiorina, ACU Chairman and National Republican Senatorial Committee 11:50 a.m. -- Ann Coulter, Conservative Host 12:55 p.m. -- Mitt Romney, Former Governor of Massachusetts and Presidential Candidate 2:10 p.m. -- Wayne LaPierre, Executive Vice President of the National Rifle Association 2:30 p.m. -- Laura Ingraham, Conservative Host 3:20 p.m. -- Rep. Allen West (R-FL) 3:30 p.m. -- Michelle Duggar, TLC's 19 Kids and Counting, and others 4:10 p.m. -- Newt Gingrich, Former Speaker of the House and Presidential Candidate 4:40 p.m. -- Andrew Breitbart, Conservative Pundit 7:30 p.m. -- Wisconsin Go. Scott Walker
SATURDAY Feb. 11
9:00 a.m. -- Louisiana Gov. Bobby Jindal 9:30 a.m. -- Dinesh D'Sousa, Author 10:35 a.m. -- John Bolton, Former U.S. Permanent Representative to the United Nations 11:25 a.m. -- Florida Gov. Rick Scott 1:00 p.m. -- Stephen Baldwin, actor, and other debate: Engaging America Through Conservative Pop Culture 1:50 p.m. -- Daniel Hannan, Member, European Parliament and President, Young Britons' Foundation 3:05 p.m. -- John Cornyn (R-TX), United States Senator and Chairman, National Republican Senatorial Committee 4:15 p.m. -- CPAC/Washington Times Presidential Straw Poll Results 4:30 p.m. -- Sarah Palin
© Copyright IBTimes 2023. All rights reserved.