Cracker Barrel Reverses Decision to Pull 'Duck Dynasty' Merchandise From Shelves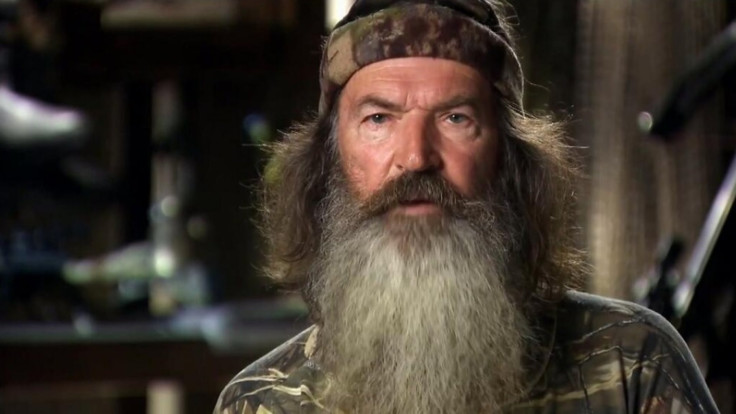 Cracker Barrel (CBRL) on Sunday reversed its decision to pull "Duck Dynasty"-themed merchandise from its store shelves.
The chain of more than 600 Southern country-themed restaurants and stores announced its plan to remove certain "Duck Dynasty" items for evaluation on Friday. This took place after the family's patriarch, Phil Robertson, expressed anti-gay views and made comments about race and bestiality during an interview in the January 2013 issue of GQ magazine. In one fell swoop, Robertson pissed off gay-rights organizations such as GLAAD for his homophobic comments and organizations including the National Association for the Advancement of Colored People (NAACP) and the Human Rights Campaign (HRC) for his racially offensive remarks.
Robertson stars in the A&E reality televsion show "Duck Dynasty," which is based on his life in Louisiana and the family business. The show is indeed a popular one, but the controversy surrounding Robertson's insensitive comments is now in the spotlight more than the show itself is.
The NAACP and HRC sent A&E a joint letter that calls the Duck Commander's comments "racist, homophobic and ill-informed."
And Robertson was suspended by A&E on Wednesday following his offensive comments. A&E said he was indefinitely suspended from the show but didn't reveal what that actuallty meant for the announced January debut of the show's fifth season, according to CNN. A&E said the fourth season premiere had nearly 12 million viewers, making it the No. 1 nonfiction series in cable history, the news site reported.
On Friday, Cracker Barrel said it "removed selected products which we were concerned might offend some of our guests while we evaluate the situation." But two days later, the restaurant/store said it had evaluated the situation, according to CNN Money. "Our intent was to avoid offending, but that's just what we've done," the company announced. "Today, we are putting all our Duck Dynasty products back in our stores." Cracker Barrel cited messages that were supportive -- including ones on social media -- for Robertson, a hunter known as the Duck Commander who for 40 years has sold the duck calls he designs. "You told us we made a mistake," Cracker Barrel said. "And, you weren't shy about it."
Within a few hours, a version of the announcement posted on Cracker Barrel's Facebook page was shared tens of thousands of times. Cracker Barrel's website doesn't offer the duck calls, which retail on the Duck Commander website for between $10 and $150. However, the restaurant/store does sell a talking keychain, camouflage jelly beans with the Duck Commander logo and T-shirts. Cracker Barrel also carries Robertson's autobiography, his wife's cookbook and a mug that declares the patriarch's catchphrase "Happy happy happy."
A spokesman for Cracker Barrel, Jeff Eller, confirmed that the products bearing the TV show branding had been pulled but that they were now in stock again.
© Copyright IBTimes 2023. All rights reserved.