Crime In Germany: Munich Forbids Alcohol At Central Train Station After 'Screaming,' 'Dancing' And Robberies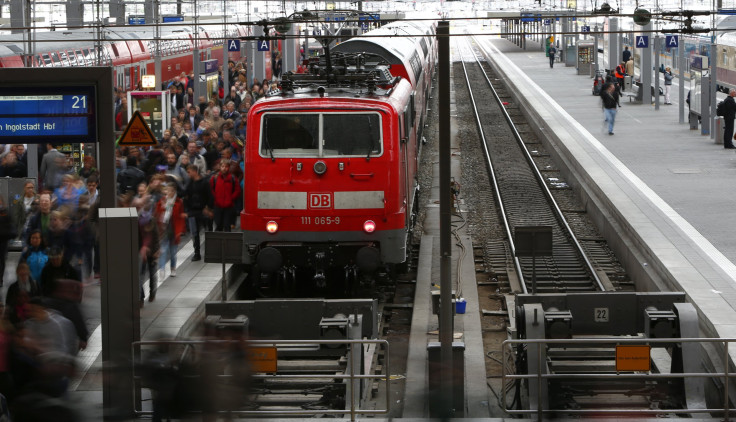 Passengers at the central train station in Munich, Germany, will no longer be allowed to drink alcohol there at night.
City officials voted Tuesday to forbid people from imbibing at München Hauptbahnhof, which sees nearly a half a million people daily. Rising crime rates were to blame: During the first half of this year, police received 188 reports of assault and robbery — which not only shakes out to multiple attacks per day but also represents more than double the number of attacks from the first half of 2015, the Local reported.
Clusters of Bavarians have reportedly been meeting up at the station and getting rowdy.
"[People are] stealing things from the outside, they're drinking here, they're screaming here, they're dancing here, and we're afraid — not me personally, but my workmate, who was scared in the evening," Sead Korbekowitsch, a florist who works nearby, told BR 24 in German.
The ban, which is scheduled to take effect in January, will forbid the obvious carrying or open consumption of alcoholic beverages between 10 p.m. and 6 a.m. local time daily. People won't be allowed to drink in the station, on nearby streets or at the Paul-Heyse Underpass, Abendzeitung reported.
Johannes Mayer, a spokesman for the district administrative board, told BR 24 the decision to ban alcohol was "a very thorough consideration" made with law enforcement.
Despite Germany's reputation for being a land of free-flowing beer, a movement limiting train drinking has been growing for years. In 2012, the German Police Union complained that inebriated celebrations on the rails quickly became "bellowing and shouting," causing "horror trips" for people who were not partaking, Spiegel Online reported.
Bavaria wasn't even the only place restricting passengers' partying this fall. The city of Nuremberg, which is about two hours from Munich by car, also voted to implement a rule against drinking alcohol at its main train station recently, according to the Deutsche Presse-Agentur.
© Copyright IBTimes 2023. All rights reserved.