Anti-Semitism In Germany: Rent-A-Jew Service Launches, Aims To Challenge Anti-Jewish Stereotypes, Holocaust Lens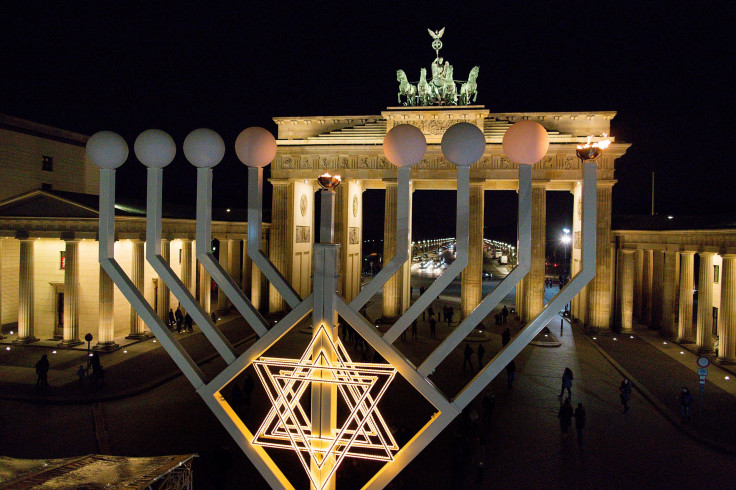 With a name that its founders admit is deliberately provocative, a Jewish outreach group in Germany has launched a new program to attempt to bust myths about Jewish people and ward off a growing tide of anti-Semitism.
Rent-a-Jew involves the projects 50 Jewish members leading seminars with schools, universities and local parishes in order to give people a chance to interact with a Jewish person, something that many Germans seldom, if ever, do.
"You never forget your first" reads the project's tagline. And with a Jewish population of just over 100,000 in a country of more than 80 million people, it is perhaps no surprise that, for many Germans, the Holocaust, in which the Jewish population was decimated first by emigration and then by the genocide inflicted by the Nazis, remains the central reference point.
"We want to give people the chance to talk to the Jewish community," one of the group's members, Mascha Schmerling, told German broadcaster Deutsche Welle, who first reported the story. "We want them to see that we're completely normal people. We don't want to be defined purely by history and we don't want to always be seen through this Holocaust lens."
Schmerling, like 80 percent of the current Jewish population in Germany, arrived following the enactment of a program in 1991 known as the Contingent Refugee Act. It has led to Germany having the fastest-growing Jewish population in the world and the third largest community of Jews in Europe.
But the Rent-a-Jew service, launched by a Munich-based educational organization, was set up under the belief that there is still much work to be done. Indeed, the name of the project itself is designed to tackle the prejudices associated with the Holocaust head on.
"Why 'Rent a Jew?'" reads a section on the service's website. "Cars can be rented, but Jews? This may initially sound hurtful. For hundreds of years, anti-Semites have claimed that Jews are less valuable than other people. We are tired of hearing such statements. And we believe that humor mixed with a bit of chutzpah is the best way to challenge old stereotypes and prejudices and show how absurd they are."
There also appears to be a growing need for such efforts. There was a 34 percent rise in anti-Semitic incidents in the German capital Berlin in 2015, according to a report from the Department for Research and Information on Anti-Semitism.
© Copyright IBTimes 2022. All rights reserved.
FOLLOW MORE IBT NEWS ON THE BELOW CHANNELS