Cristiano Ronaldo Should Move To Saudi Arabia, Says Ex-Manchester United Striker; Here's Why
KEY POINTS
Cristiano Ronaldo recently parted ways with Man Utd
He has so far won five UCL titles
Ronaldo is currently competing in the Qatar World Cup
Former Manchester United star Odion Ighalo wants Cristiano Ronaldo to next join a club in Saudi Arabia.
Ronaldo recently parted ways with Manchester United on mutual consent. He will be allowed to join any club on a free transfer when the winter window opens on Jan. 1. The Portuguese forward has been linked with a move to Saudi Arabia for the remainder of the 2022-23 campaign.
Ighalo, who spent 12 months on loan at Old Trafford between January 2020 and 2021 and is now contracted with Saudi club Al Hilal, believes Ronaldo's move to the Middle East will be beneficial to all.
Ronaldo has been linked with Al-Nassr, who are willing to offer him a three-and-a-half-year contract worth more than $119 million.
"You never can tell, I would love him to do that. I would love for him to come to Saudi because he would boost the league and add more fanbase to the league. People who aren't already watching will start to engage with the league and see something they are missing," Ighalo told The Athletic.
A move to Saudi Arabia would mean Ronaldo's Champions League association would end. The five-time Ballon d'Or winner, who has represented two big European clubs – Manchester United and Real Madrid – has won five Champions League titles so far in his career.
"Cristiano Ronaldo is hugely ambitious and I think he will want to play in a Champions League team and end his career well, but you never can say. He has a decision to make. I wish him all the best in that decision and hopefully, he does come to Saudi Arabia," said Ighalo.
"Before I came, I thought the league would be a pushover but now, having played for two seasons, I know it's one of the toughest in the region. Al Hilal won the AFC Champions League in 2019 and 2021 and qualified for the Club World Cup. The league is growing faster than I expected. More foreign players, coaches and the federation is backing it and you can see that reflected in the Saudi team," the 33-year-old striker added.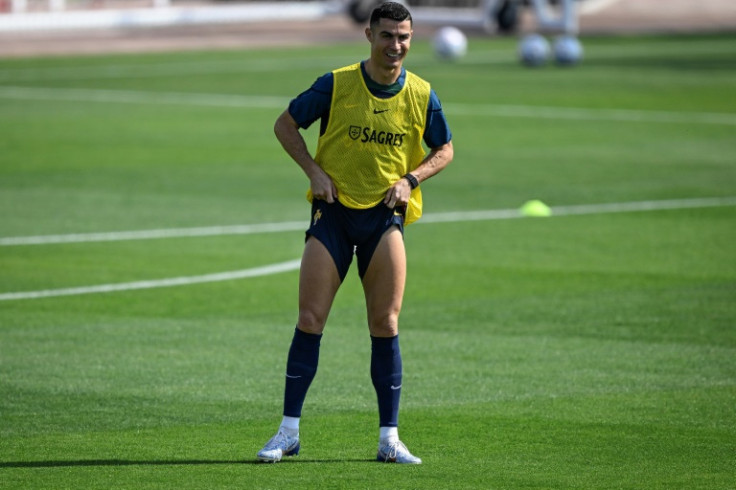 Ronaldo is currently playing in the FIFA World Cup as Portugal have qualified for the Round of 16 in Qatar. The team will take on Switzerland on Tuesday. After scoring in Portugal's campaign opener, Ronaldo has gone without a goal or an assist in the next two fixtures, including his side's 2-1 loss to South Korea.
© Copyright IBTimes 2023. All rights reserved.