Cruise Industry's Reputation Continues To Sink Months After Carnival Triumph Fiasco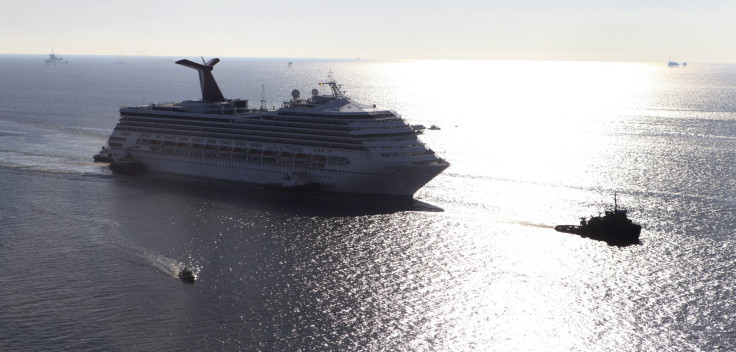 There's no denying that it has been a bad two years for cruising, and American's frustration with the industry is abundantly clear. A new survey from Harris Interactive notes that consumers have wide-ranging questions of quality standards and shipboard safety following a series of high-profile accidents starting with Costa Concordia in January 2012 and culminating (though not concluding) with Carnival Triumph this February.
A Harris Poll conducted just after the Triumph incident, where cruisers found themselves adrift in the Gulf of Mexico for five days without basic essentials, showed a predictable decline in consumer confidence. At the time, many Wall Street analysts and industry watchers alike suggested that the dip was likely a temporary setback and that perceptions would soon bounce back.
However, a new poll of 2,052 U.S. adults, conducted between May 14-16 (prior to the recent fire aboard Royal Caribbean's Grandeur of the Seas), shows that perceptions of the industry's top brands haven't only remained below their pre-incident levels, they've fallen lower.
"When we first addressed this topic in March, even we were open to the idea that a 'recency bias' of sorts might be impacting the results so soon after the Triumph fiasco, creating a low tide for the industry as a whole," conceded Harris Poll Insights Vice President Deana Percassi. "But these more recent findings … indicate that the industry as a whole, as well as the Carnival brand specifically, may still be facing rough seas."
Perceived quality across the seven brands tested -- Royal Caribbean International, Holland America, Disney, Norwegian, Celebrity, Princess and Carnival -- was down 13 percent from pre-Triumph levels and 6 percent compared to the first post-incident wave of testing. Carnival alone, meanwhile, showed declines of 28 and 12 percent, respectively, suggesting that it has felt the impacts far more than its rivals.
The average trust score was also down considerably in comparison to both pre-incident (12 percent) and post-incident (5 percent) polling. Once again, the declining percentages for Carnival alone were more than double the rest of the industry.
In what's perhaps the most worrisome figure for the cruise industry, purchase intent has declined, on average, 11 percent from pre-incident figures and 5 percent from its post-incident level. Carnival was hit the hardest again (down 20 percent and 8 percent, respectively), while Holland America weathered the storm best, holding at just 2 percent below its pre-incident level.
Half of Americans (51 percent) said they were less likely to take a cruise now than they were a year ago. The sentiment was even greater (56 percent) among those who said they had never cruised before.
The Harris Poll also looked at attitudes toward cruise travel compared to airline travel. More than six in 10 Americans (62 percent) agreed that air travel was much more reliable than cruising, and the majority (56 percent) agreed that air travel was safer. Both numbers were up by several percentage points over polls in February.
Following the airlines' lead, the cruise industry adopted a new Passenger Bill of Rights last month to improve its image. Included in the new "bill" is the right to disembark a docked ship if essential provisions can't adequately be provided onboard; the right to a full refund for a trip that is canceled due to mechanical failures (or a partial refund for a voyage that is terminated early due to mechanical failures); the right to timely information updates as to any adjustments in the itinerary; the right to a ship crew that is properly trained for medical emergencies and evacuation procedures; and the right to transportation and lodging if a cruise is terminated early due to mechanical failures. All major North American cruise lines, including Carnival and Royal Caribbean, adopted the new measures two weeks ago, and each is required to publish the Bill of Rights on its respective website.
Along with new passenger protections, potential cruisers can thank the spate of troubles out at sea for something else: cheaper fares. Prices on Carnival have dipped to as low as $40 or $50 a night, while Royal Caribbean is offering all-inclusive four-night summer cruises for under $250.
© Copyright IBTimes 2023. All rights reserved.