Cruise Ship Passenger Falls Off 11th Floor, Police Investigates Possible Foul Play
A Taiwanese woman passenger died after falling fatally from the 11th deck of a cruise ship on Friday.
According to cruise news from Taiwan, the incident happened on a cruise ship belonging to Princess Cruises when it was sailing from Taiwan's Keelung to Japan's Okinawa.
The victim Wang, 41 was accompanied by her mother and aunt. The five-day cruise of the family under a cruise deal began Wednesday.
Coast Guard inspects the ship
To allay doubts of any foul play in the death, Coast Guard officers on Sunday boarded the cruise ship Sun Princess in Keelung on its return from Okinawa.
They checked the body of the woman and sought the video footage related to the incident.
According to the crew, Wang was discovered missing at 6 a.m. Friday Japanese time. A full-scale search was launched and the camera footage was examined.
It showed the woman going over the guardrail on the 11th deck of the ship. It is being assumed that she probably fell overboard, Princess Cruises said in a statement.
Following the incident, the ship immediately changed course and sent a rescue team to locate Wang. They found her body at 7:13 a.m.
Wang had no signs of life when recovered from the sea. The medical team on board declared her dead and preserved the body in a refrigerated storage area on the ship, the statement said.
The cruise then continued the trip while Wang's two relatives returned to Taiwan from Okinawa by air.
Overboard deaths on cruise ships are rising
According to cruise expert Ross Klein, so far 346 people have lost lives from overboard incidents on cruise ships since the year 2000.
Last week, a passenger on a Princess Cruises ship went overboard from the Majestic Princess ship.
The 45-year-old Chinese man jumped from the Princess cruise ship that started in Shanghai, according to a cruise news source in China.
CruiseMapper blog said it was not immediately known whether the Taiwanese woman's death was related to Typhoon Lekima that was barrelling through the ocean between Japan and Taiwan at the time."
"Safety at Sea" noted that authorities in Taiwan, China, and Japan had cautioned ships to take extra care of the typhoon that was lashing with a speed of 227 km per hour.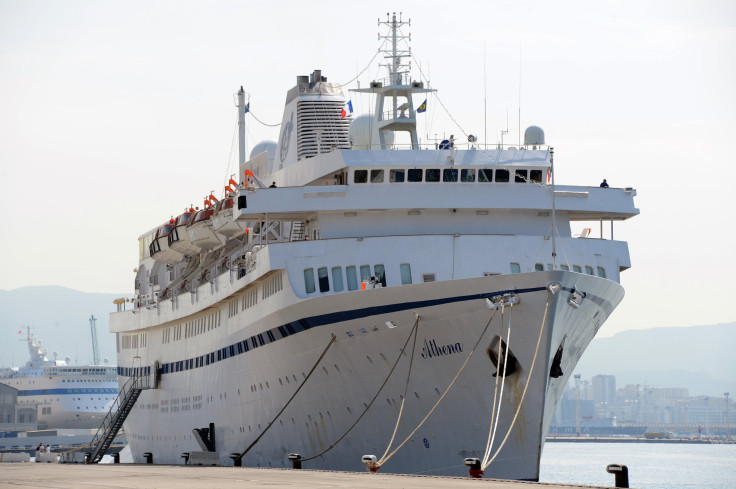 Tips to ensure safe cruise travel
On cruise travel safety, experts offer several tips. One major safety tip is regarding the controlled use of alcohol onboard. It has been one of the contributing factors in many personal safety incidents. If a guest consumes alcohol, make sure it is within that person's limits.
Also, do not accept drinks from strangers and never allow a walk back to the cabin from a stranger.
Solo cruisers are advised to find a friend early on. A guest will feel more safe and less of a target if they travel in a pair than being solo.
Also, refrain from walking around the solitary areas of a ship all alone at night.
© Copyright IBTimes 2023. All rights reserved.
FOLLOW MORE IBT NEWS ON THE BELOW CHANNELS