Cruise Ship Passengers Can Get Kicked Off Boat For This Small Offense
KEY POINTS
Many cruise ships have strict rules against smoking
Violating smoking-related rules will invite fine and expulsion
Carnival Cruise has stringent rules on smoking
Cruise holidays may offer great delight at high seas in terms of relaxed atmosphere, fun, luxury and beautiful destinations.
Despite the fun, some rules are rigorous and breaking them will invite penalties and expulsion from the ship, per the Express UK report.
Many cruise ships have strict rules against smoking inside the cruise ship. Extreme consequences await those caught smoking in non-designated areas of a cruise ship, it said.
For example, Carnival Cruise had a crackdown on smoking on board. In 2018, its rules noted passengers caught smoking in non-specified areas will face fines of $500 and removal from the ship.
The policy bans smoking at staterooms and suites where cigarettes, cigars, electronic cigarettes, vaporizers, marijuana, and pipes are prohibited.
"Any violation of this policy will result in a $500 charge, per violation and result in the disembarkation of all guests in the stateroom," the policy reads.
But the main issue is guests disembarked for breaking a policy will be "responsible for all financial charges and expenses to return home."
Despite the cruise deals package, do not expect any refund of unused cruise fare. Also, such violators will be banned from sailing with Carnival Cruise in the future.
As we know, many people are addicted to smoking is a lifestyle. The cruise lines have designated smoking areas for such people and they include nightclubs, casinos, and cigar lounges.
A large number of cruisers also support the smoking ban but many feel they should be offered a choice, per a study.
In addition to smoking, some cruise ships also prohibit passengers from flying kites on board and disallow camera drones.
Cruise lines with smoking curbs
Other cruise lines with smoking curbs include Costa Cruises, Azamara Cruises. In Olsen Cruise Lines passengers can smoke on cabin balconies.
Interestingly, a survey by Cruise Critic found 53 percent of passengers agreed smoking ought to be banned in some areas considering risks like fire hazards and 24 percent wanted smoking banned in all areas of cruise liners, noted Adam Coulter, Editor of Cruise Critic.
Meanwhile, Austria on Friday became the latest country to join banning indoor smoking, according to the Travel and Leisure report.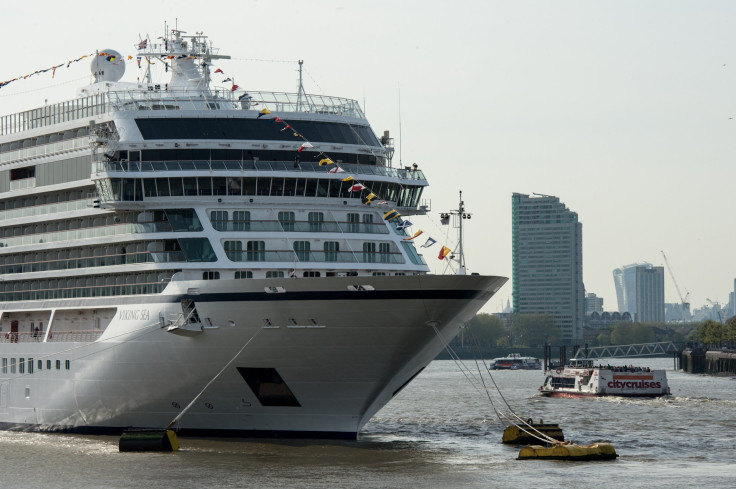 New cruise ships for 2020 cruise
Meanwhile, a CNN report suggested 10 exciting cruise ships for the coming year. These vessels joined the service recently and include Norwegian Encore, MSC Grandiosa, Carnival Panorama, Sky Princess and Costa Smeralda.
It said Costa Cruises Smeralda uses greener energy via liquefied natural gas. Norwegian Encore is special for the largest racetrack at sea and the upcoming Carnival Mardi Gras will offer the first-at-sea roller coaster.
Norwegian Cruise Line's Encore has augmented reality features in its laser tag arena and offers virtual reality at the gaming center.
Royal Caribbean's forthcoming Odyssey of the Seas is more advanced with an augmented reality-enhanced arcade.
© Copyright IBTimes 2023. All rights reserved.